Foundational Chronology of the Cambridge Colleges
The history of the Cambridge Colleges dates back to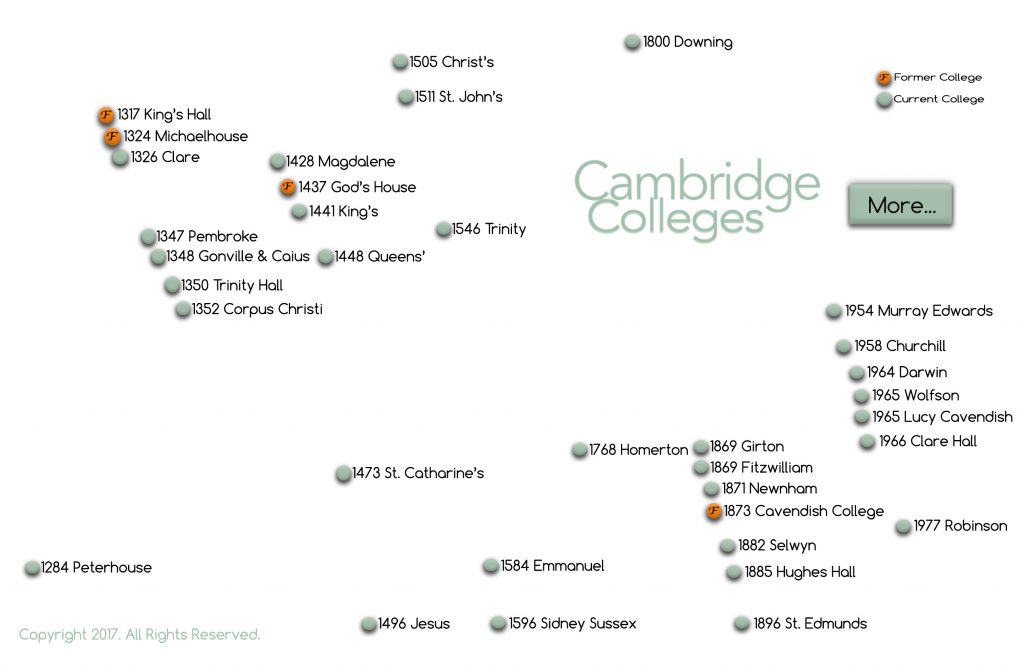 What next?
It has now been over 40 years since the establishment of the youngest Cambridge College. Another significant gap in the time line.
Although during that time Homerton was granted official college status (in 2010) and there have been a number of significant investments in the University itself.
A number of the colleges have expanded their accommodation and facilities to welcome more students but there seems to be no sign of the foundation of a new Cambridge College.
There have been suggestions and proposals put forward to create one or more new Cambridge Colleges and the University's North West Cambridge – Eddington site. However to date none of these have been given the green light.