Origins
The fifth-oldest surviving college in the University of Cambridge, Trinity Hall (formally known as The College or Hall of the Holy Trinity in the University of Cambridge) was originally founded in 1350 by William Bateman, Bishop of Norwich.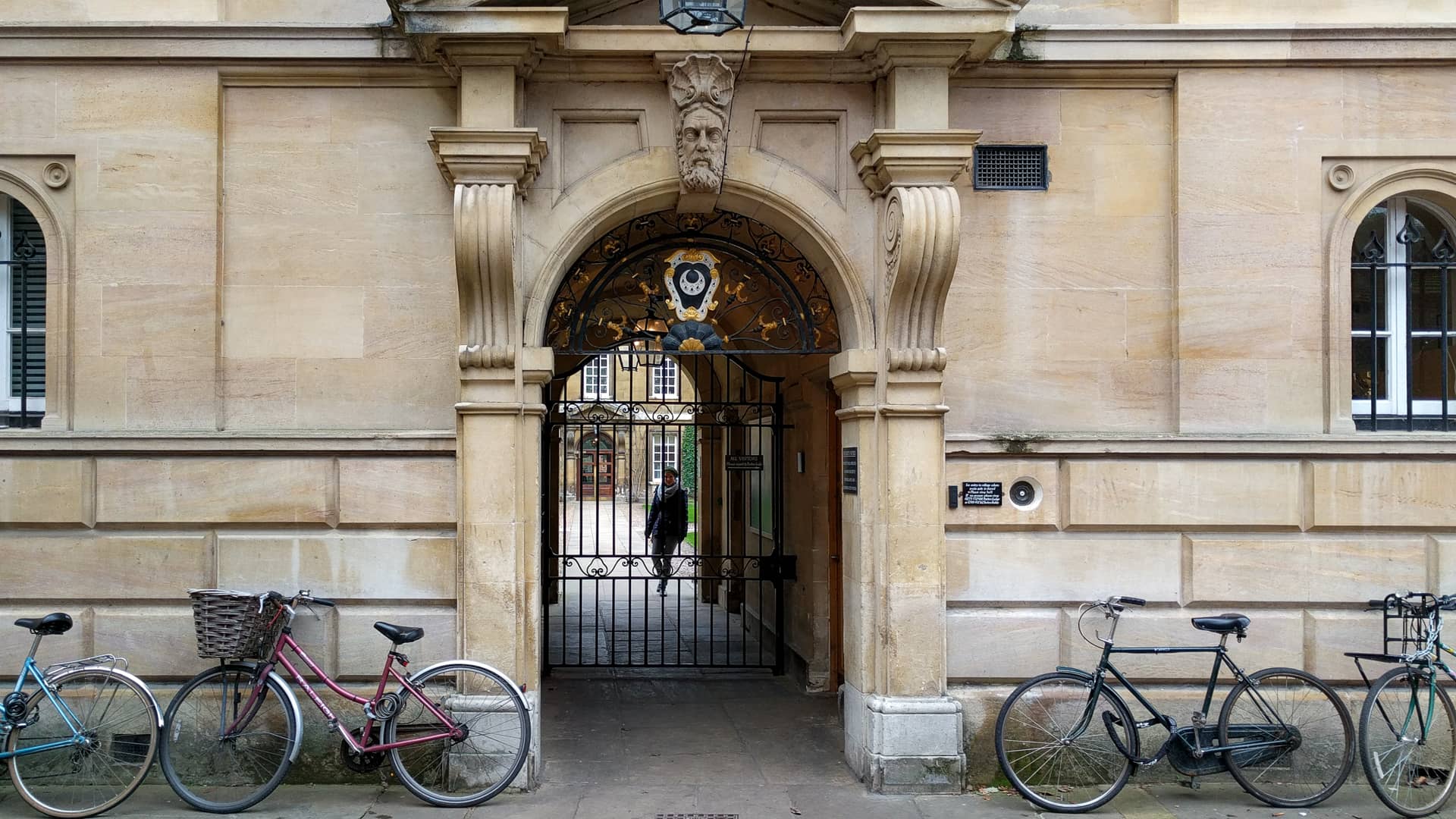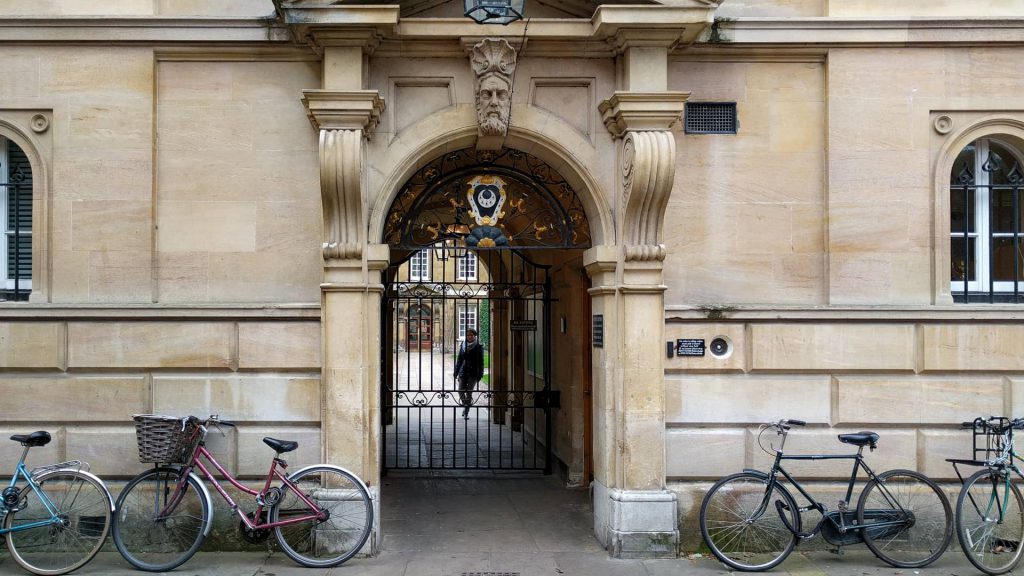 Although historically an institution for legal studies––the impetus for the college's founding was to train clergymen in Canon law after the devastation brought about by the Black Death––Trinity Hall now boasts a wide range of academic subjects, including sciences, arts and humanities.
Trinity Hall is not to be confused with neighbouring Trinity College –– although this naming technicality would have historical significance: all colleges in Cambridge were first known as "Halls", and then eventually the majority changed to "Colleges".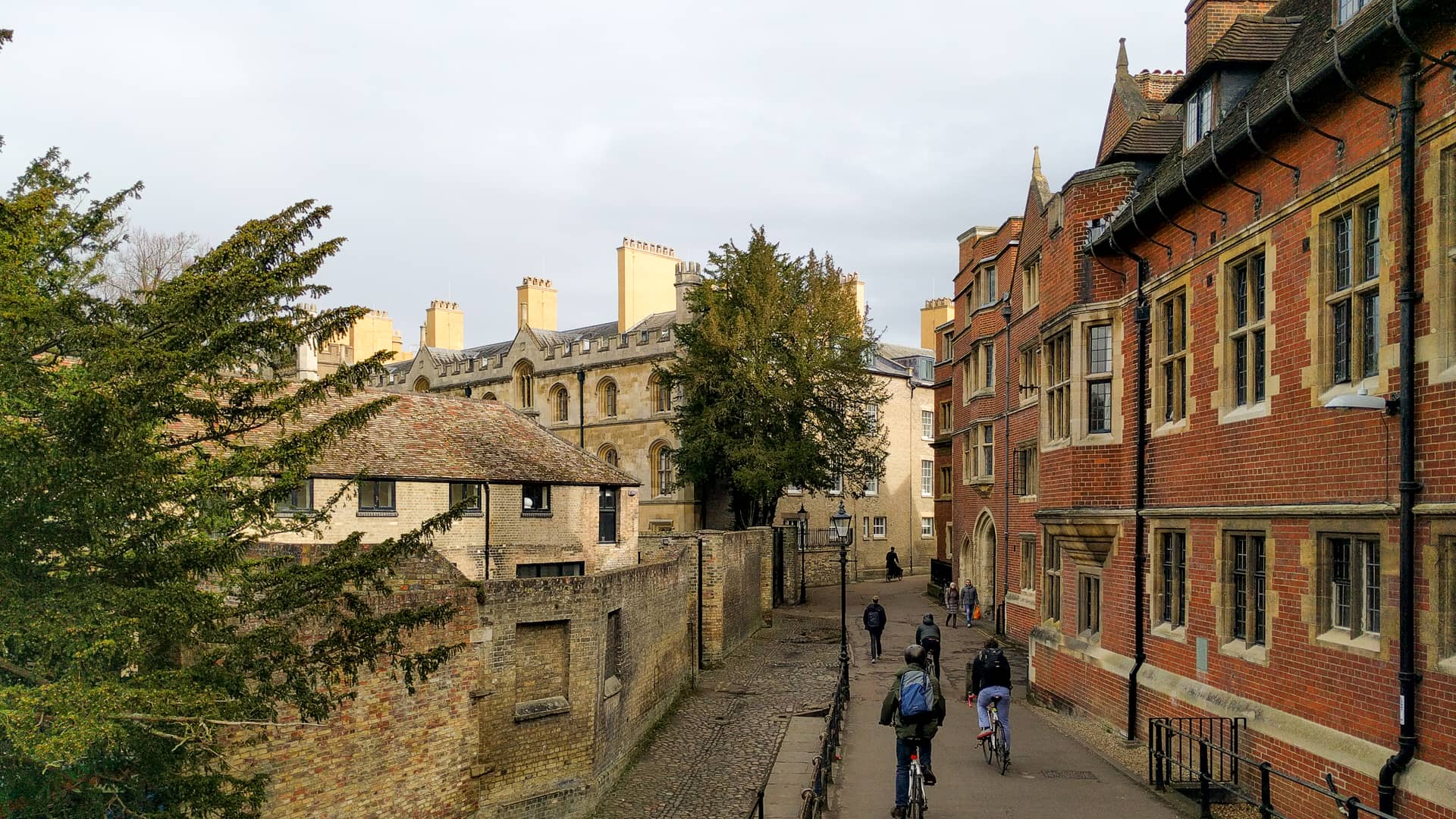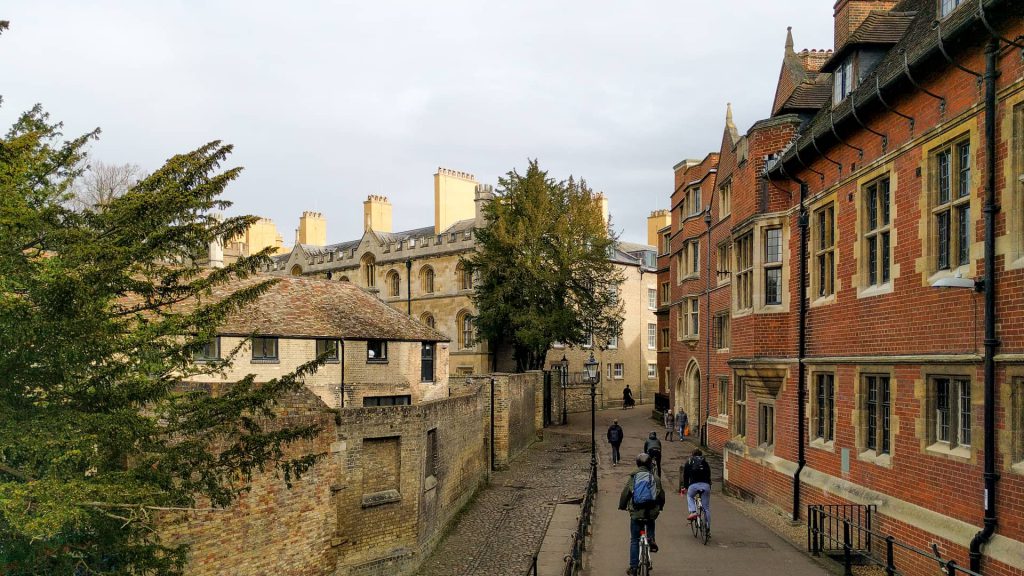 However, upon King Henry VIII's founding of neighbouring Trinity College in 1546, it became clear that Trinity Hall would remain a Hall.
Now, nearly 700 years later, this consistently quaint and stately campus remains a noteworthy fixture within the University's collection of 31 Colleges. The autonomous, self-governing institution admits around 650 undergraduate (as junior members) and postgraduate students matriculated in the University of Cambridge.
Location
Trinity Hall sits to the south of neighbouring Trinity College campus, and just north of Clare College, alongside the River Cam.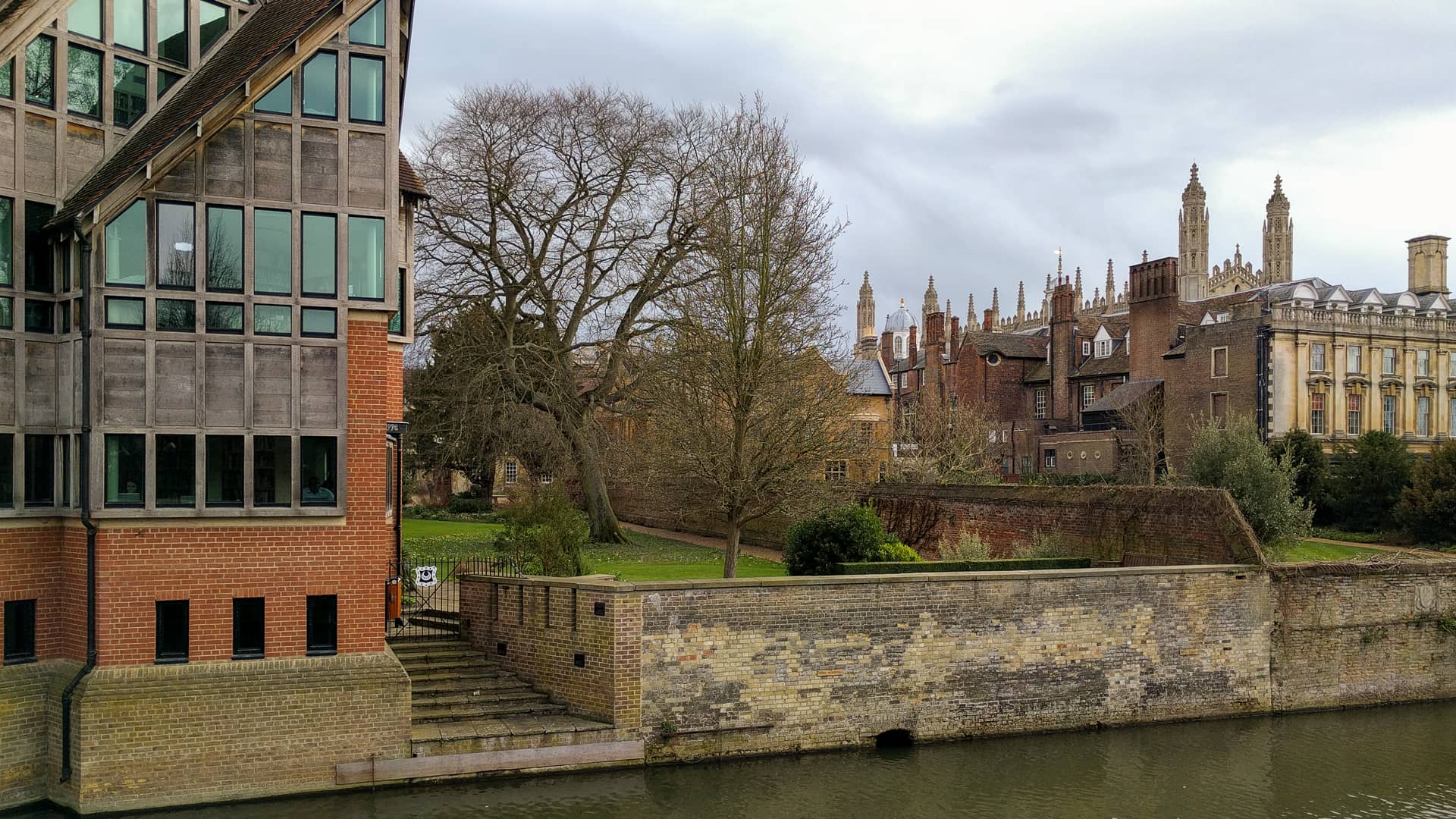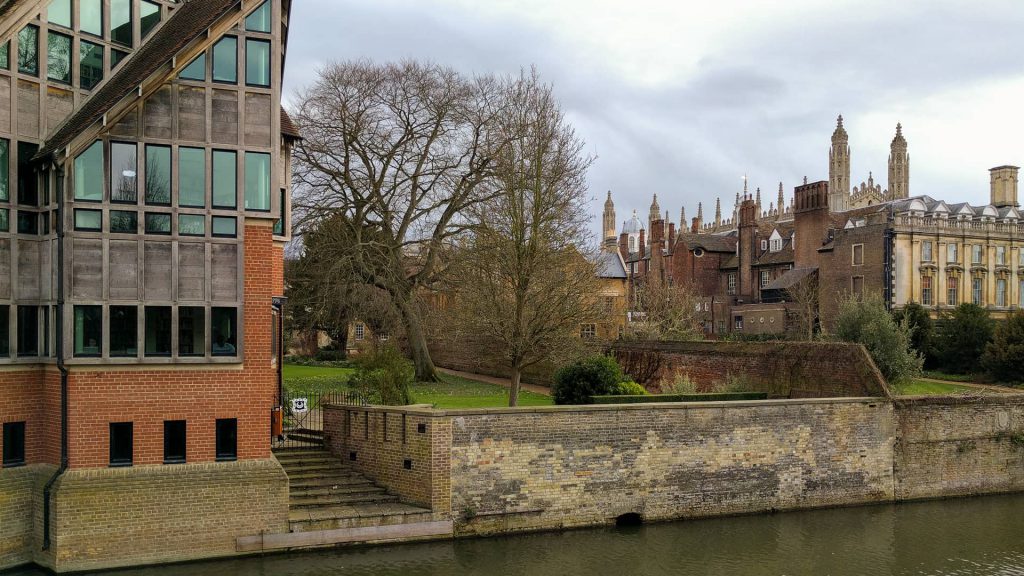 Like nearby Gonville and Caius College to the east, access to the town centre, including the bustling Cambridge Market Square, is less than a ten-minute walk––it's also a quick jaunt to the front doors of Cambridge University Press Bookshop. Just on the other side of Garret Hostel Bridge is Trinity College's scenic South Paddock, surrounded by Bin Brook––beyond which is the Queen's Road.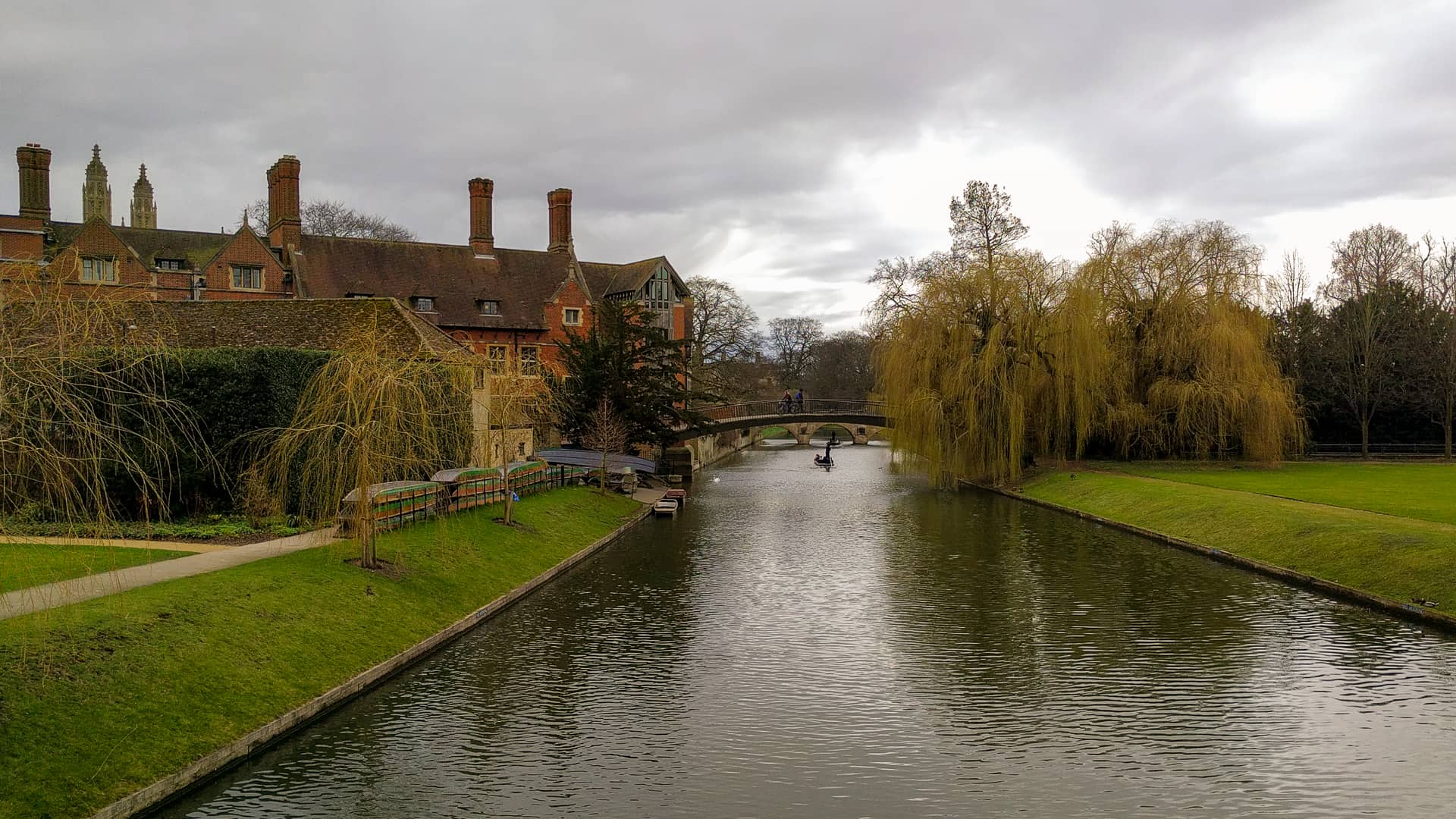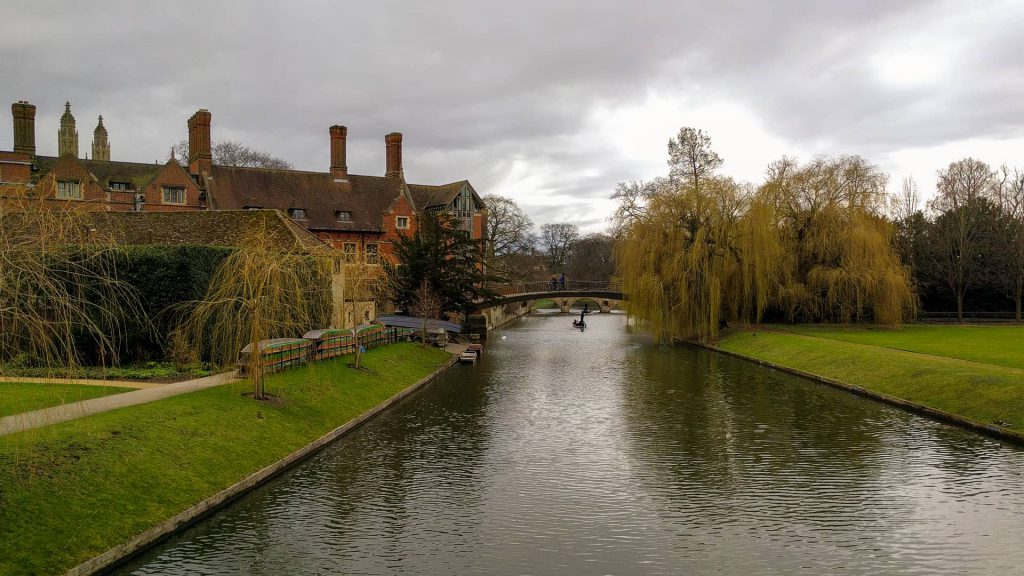 Trinity Hall's main campus can be accessed by car via Trinity Street to Trinity Lane, or to the north by Garret Hostel Lane.
Grounds and gardens
The current site of Trinity Hall came as a result of the purchase of a house from John de Crauden, Prior of Ely, for the use of his monks during study at Cambridge in the early 14th century––and it has been this way ever since, which explains the existing medieval windows and arches found throughout the nearby North Court buildings.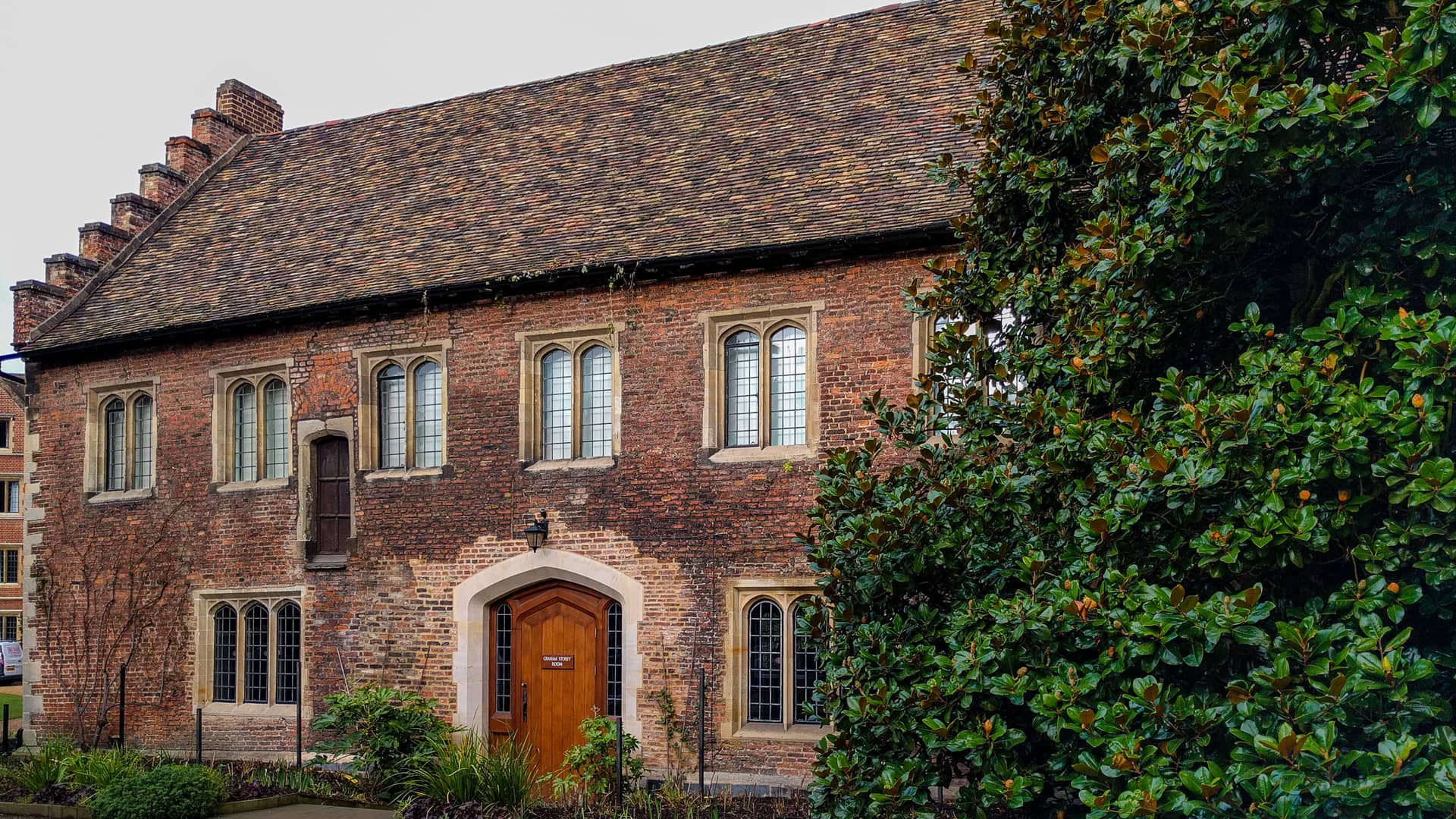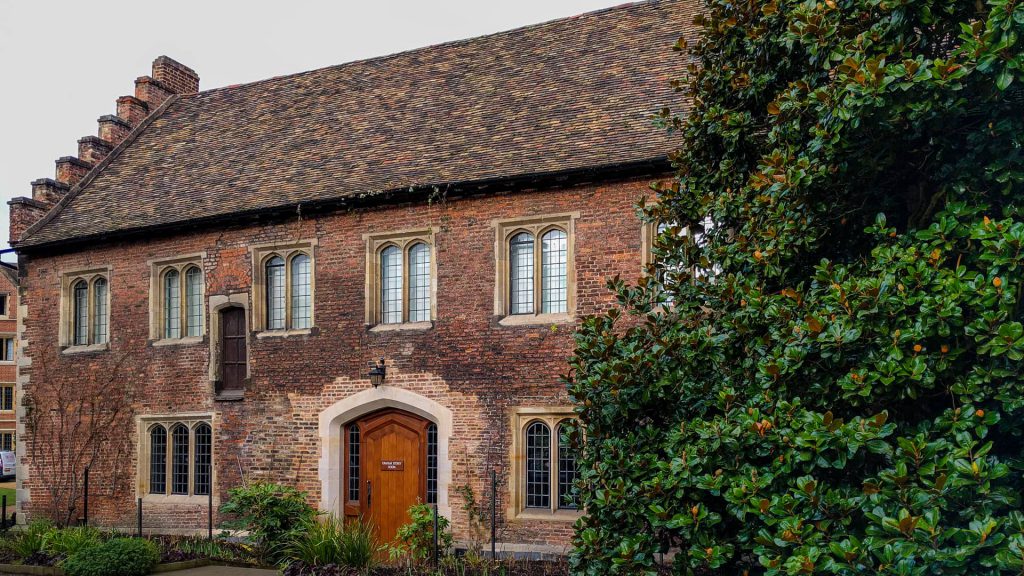 The appearance of the buildings that make up Front Court, including the Chapel, the Hall and the Master's Lodge, date from the 18th century when former Master Sir Nathaniel Lloyd updated the architecture to the classic fashion of the day. The medieval panelling and beams distinctive to the original Hall were replaced by classical pillars and baroque designs, while the stone carvings and timbered roof of the Chapel were replaced with a new, richly decorated ceiling.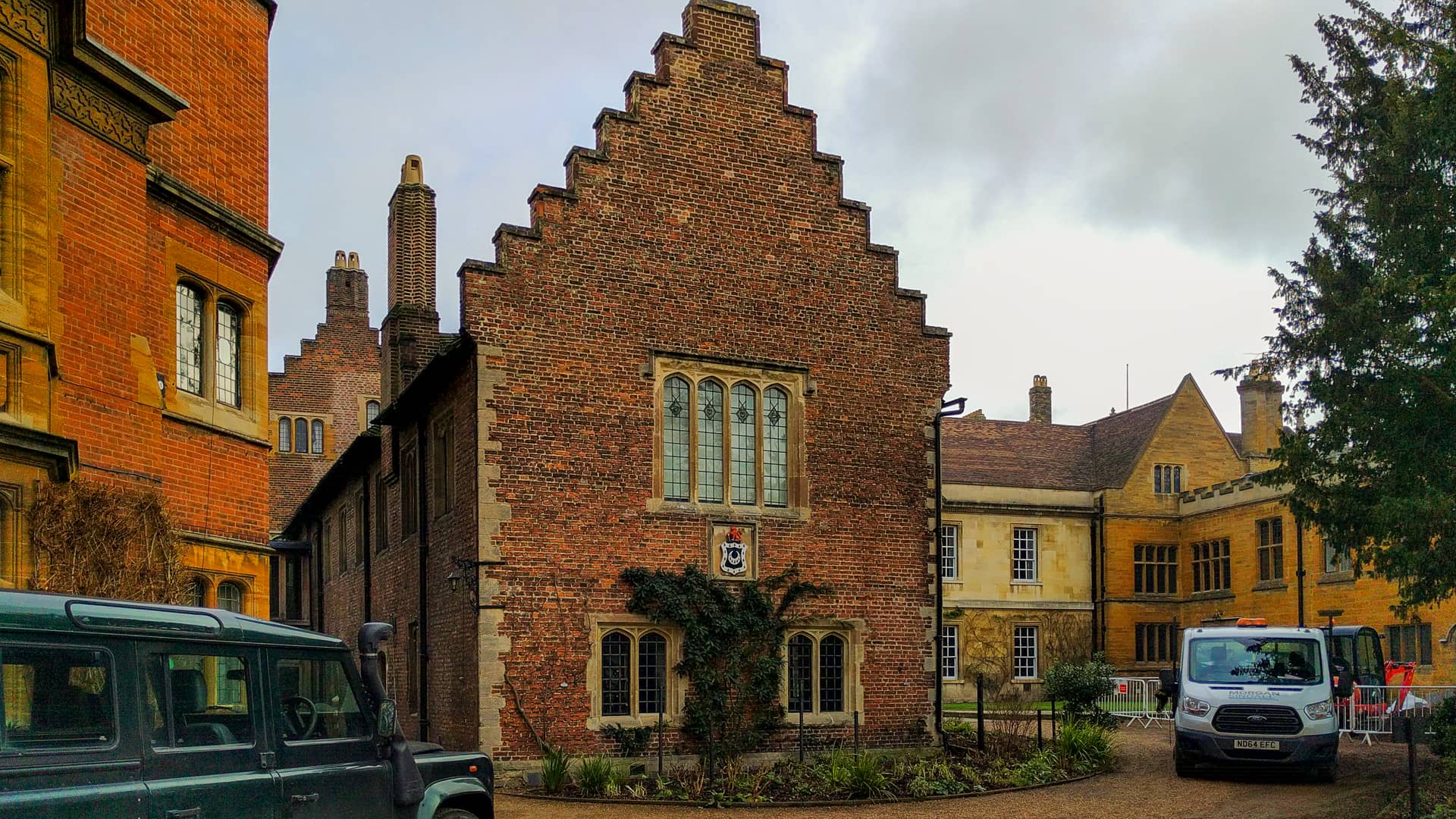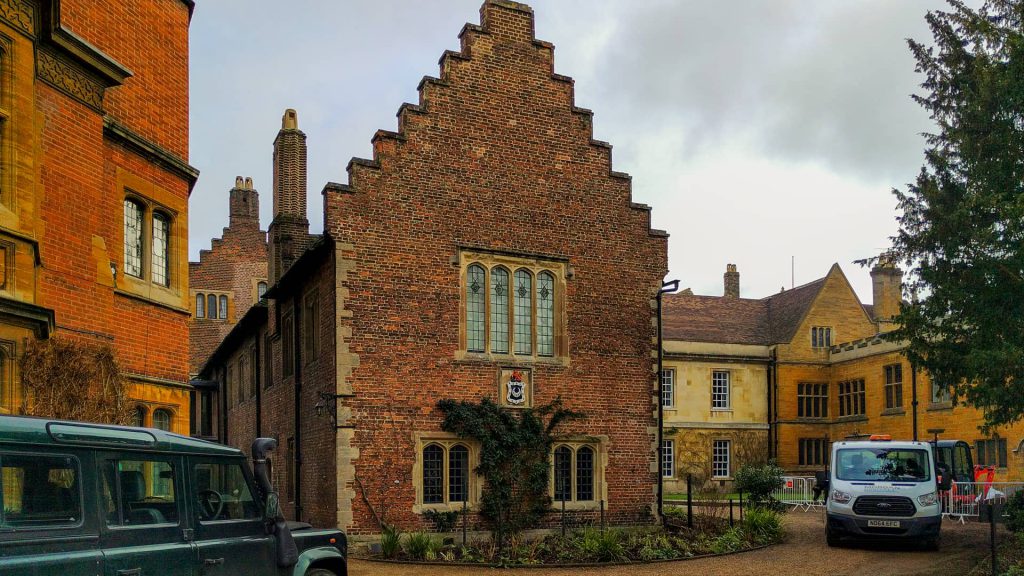 The main buildings of the Hall changed little until the 19th century when an increase in enrolment prompted the construction of the Latham Building, named after former Master, Henry Latham.
The Bursary and two new staircases were added in North Court around the early 1900s. In 1975, a new Junior Combination Room (JCR), bar, music room, lecture theatre and terrace were installed in an under-used court between Latham and the Old Library. Eventually, the nearby Thornton Buildings were constructed in 1909, and thoroughly re-modernised a century later.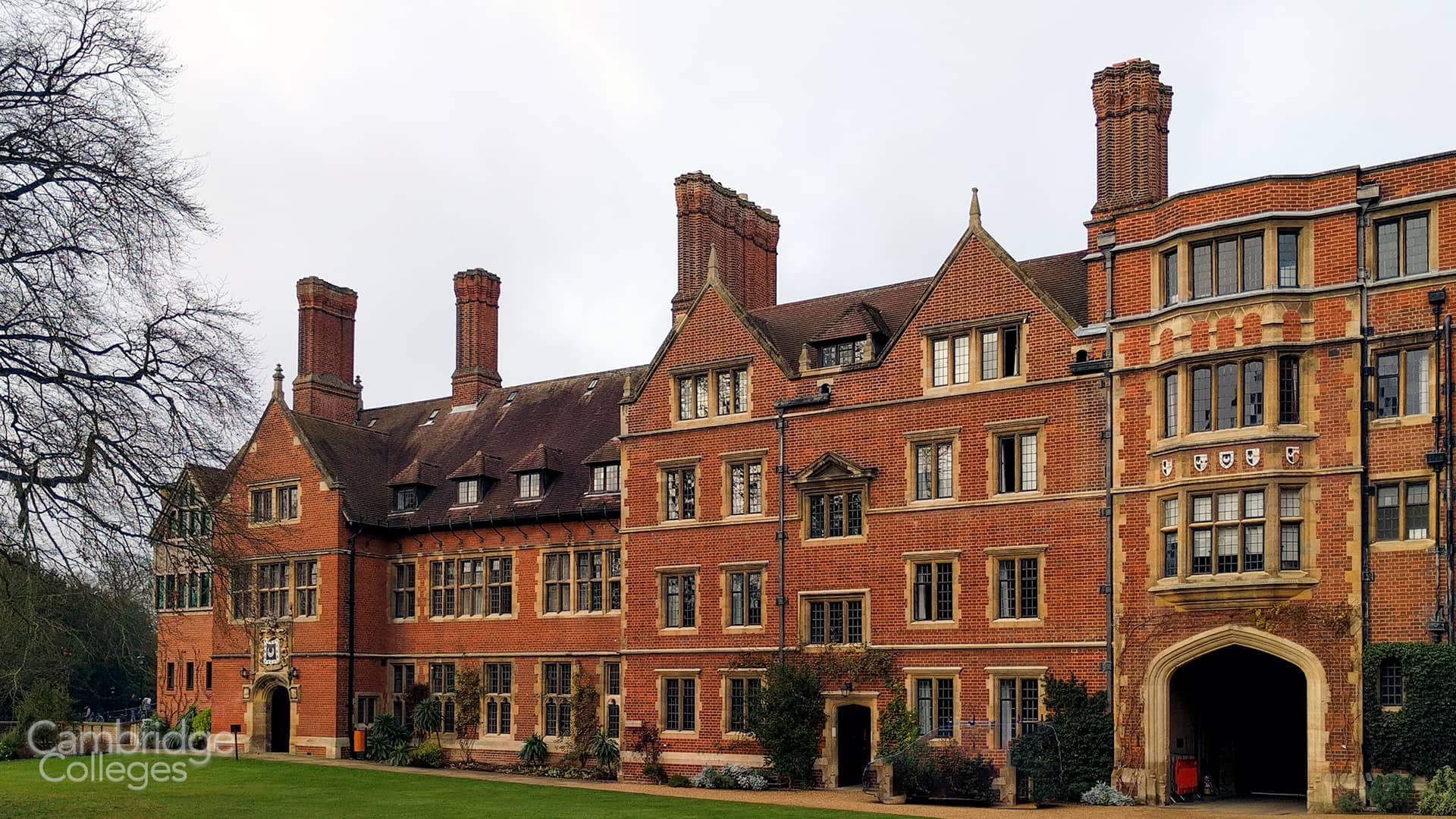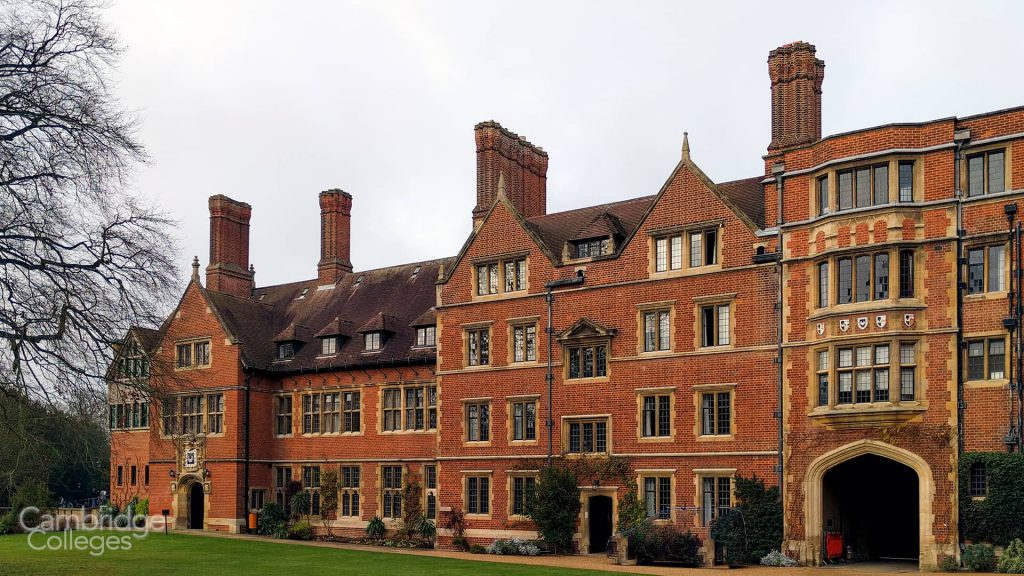 With the construction of the Aula Bar and Crescent Room in North Court in 2009, the old JCR and bar were refurbished to become a lecture theatre and reception room. Meanwhile, the Jerwood Library, which houses over 30,000 volumes and overlooks the River Cam, was completed in 1998.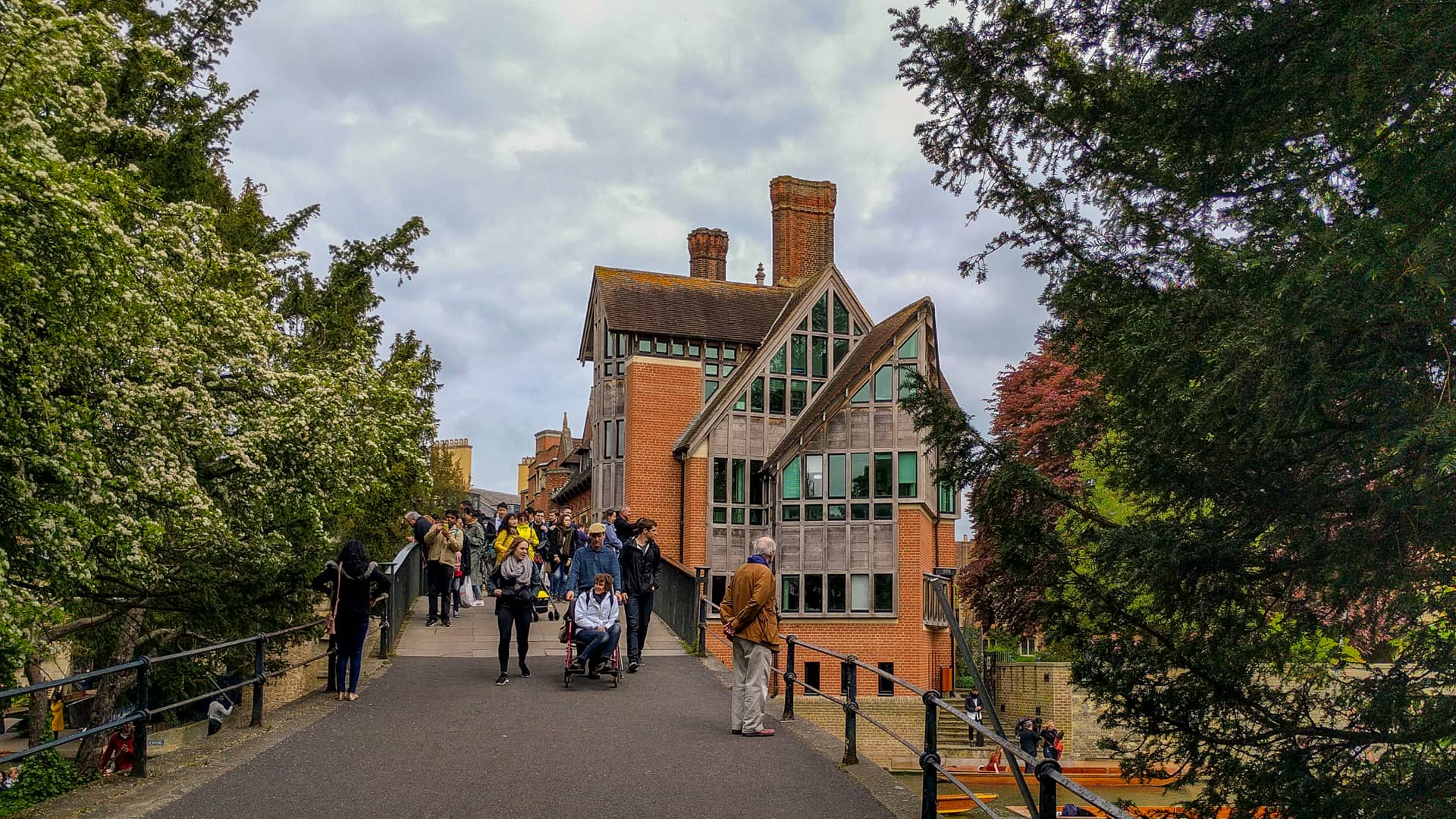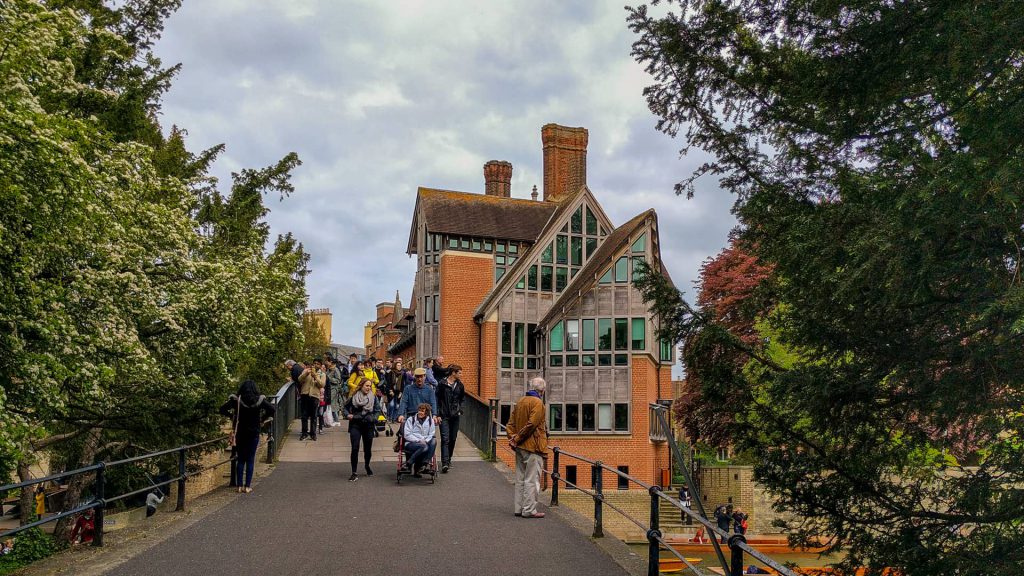 Altogether, Trinity Hall, with its lush gardens, eclectic landscaping and architecture, not to mention its position alongside the River Cam, dwarfed by its larger neighbours, makes it one of the most beautiful colleges in all of Cambridge.
Sport
Whether an established athlete or eager to try something new, chances are there is a facility for you. Trinity Hall has its own College sports teams––including football, rugby, tennis, volleyball, netball and pool. Many of the teams compete in leagues and intercollegiate competitions.
Trinity Hall members also have access to a sports field, as well as hard courts, including an Olympic-standard squash court and fitness room at nearby Wychfield.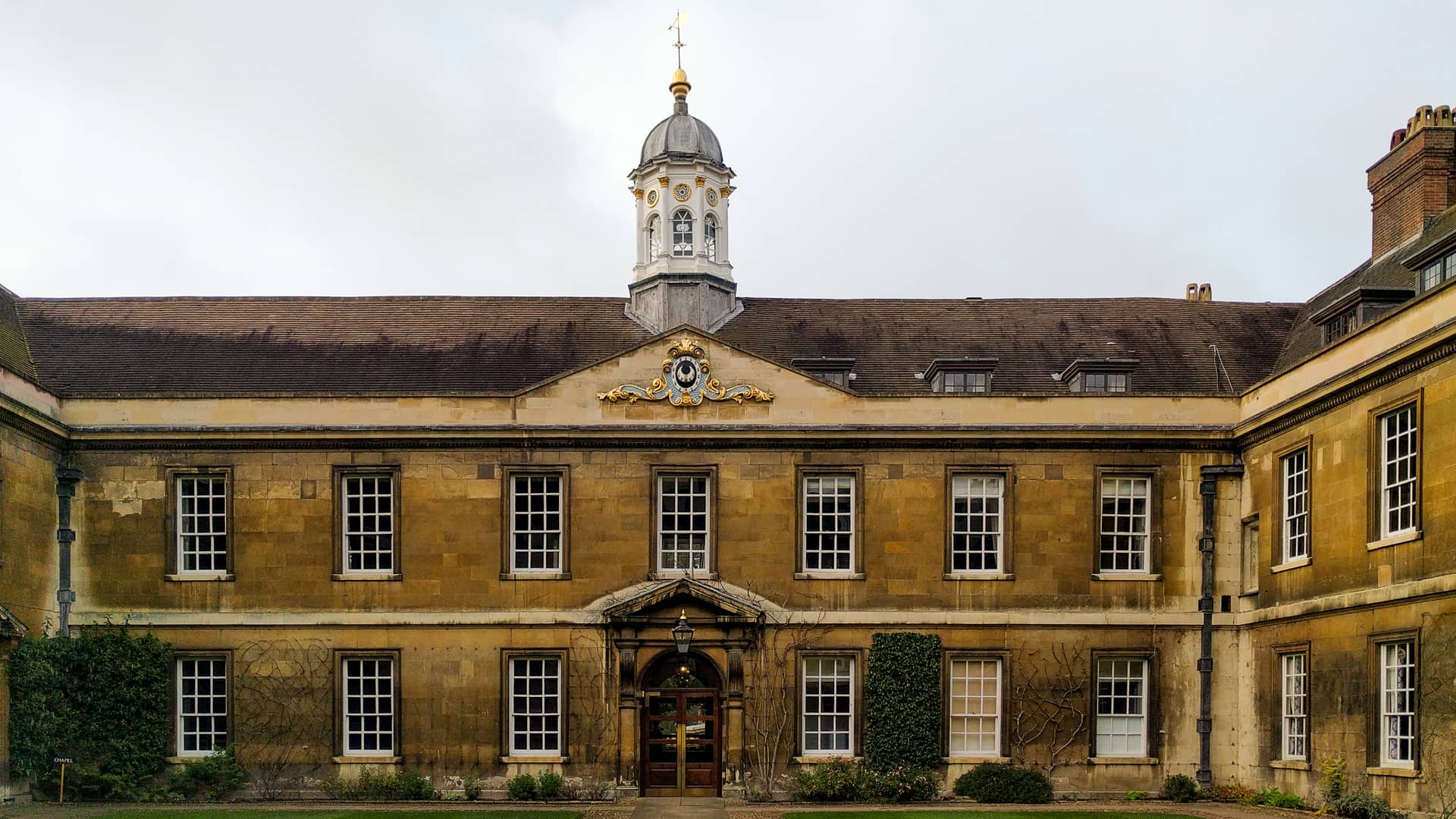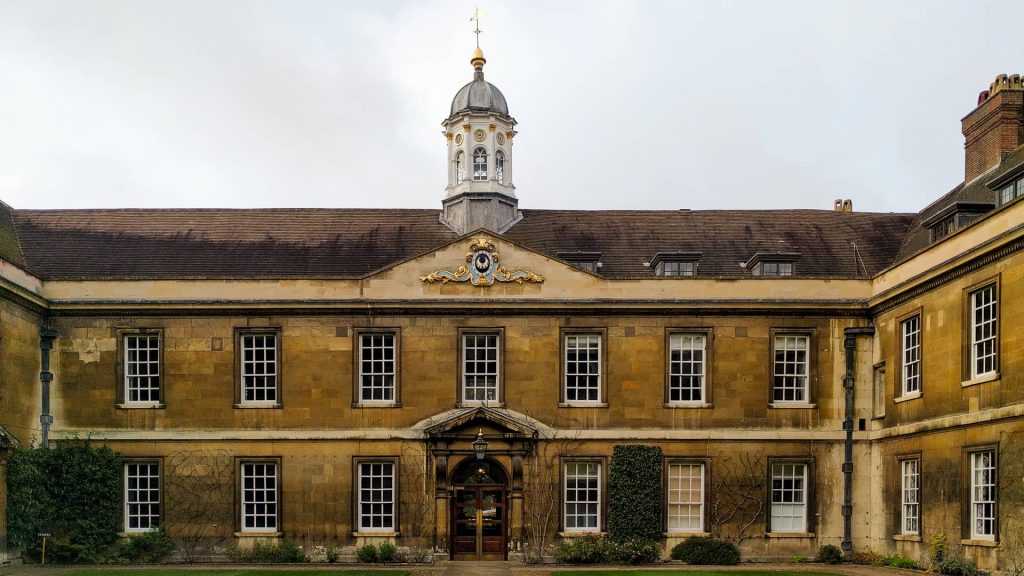 Trinity also claims its own fully equipped boathouse on the nearby River Cam––perfect for students (experts and novices alike) interested in the traditional past time of rowing. The Trinity Hall Boat Club competes against other Colleges in Bumps, battling it out to determine which team deserves the title of 'Head of the River'.
Music
Music is a common fixture on campus, as evidenced by the Trinity Hall Music Society––a free, student-run community which offers countless opportunities to College members looking to participate in or simply listen to all of the enriching musical programming available throughout the year.
Membership to THMS includes access to the music library, full use of the College's musical facilities, insight into all upcoming performances and concerts, and encourages collaboration and interaction between other like-minded enthusiasts of all tastes and interests.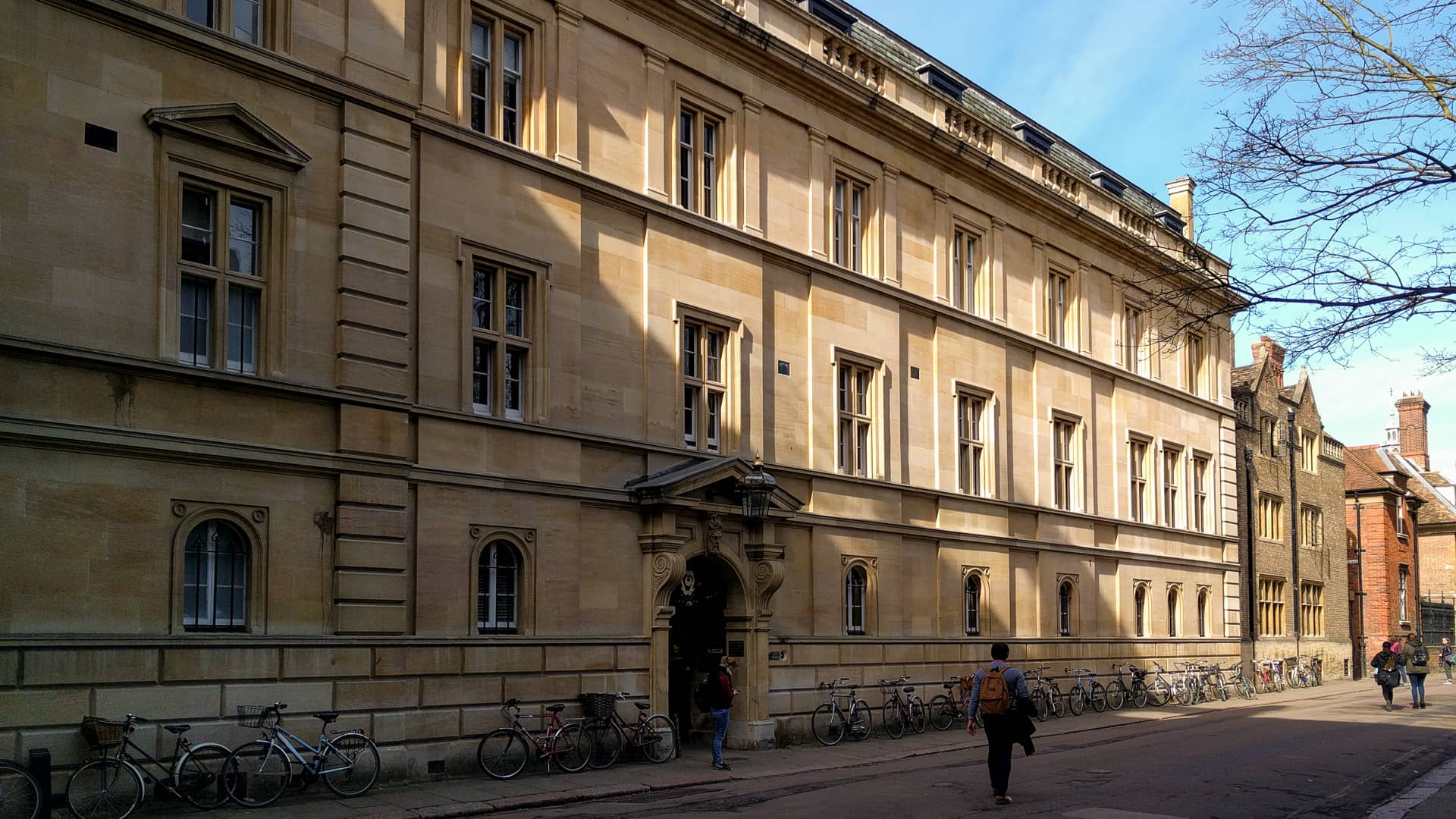 The Trinity Hall Chapel Choir––consisting of an accomplished consort of about 22 voices––offers membership to graduates and undergraduates, as well as keen volunteers from Trinity, as well as other colleges within the University. The choir performs choral evensong in Trinity Hall Chapel each Sunday and Thursday evening during Full Term, with weekly rehearsals on Wednesday under the instruction of the Director of Music.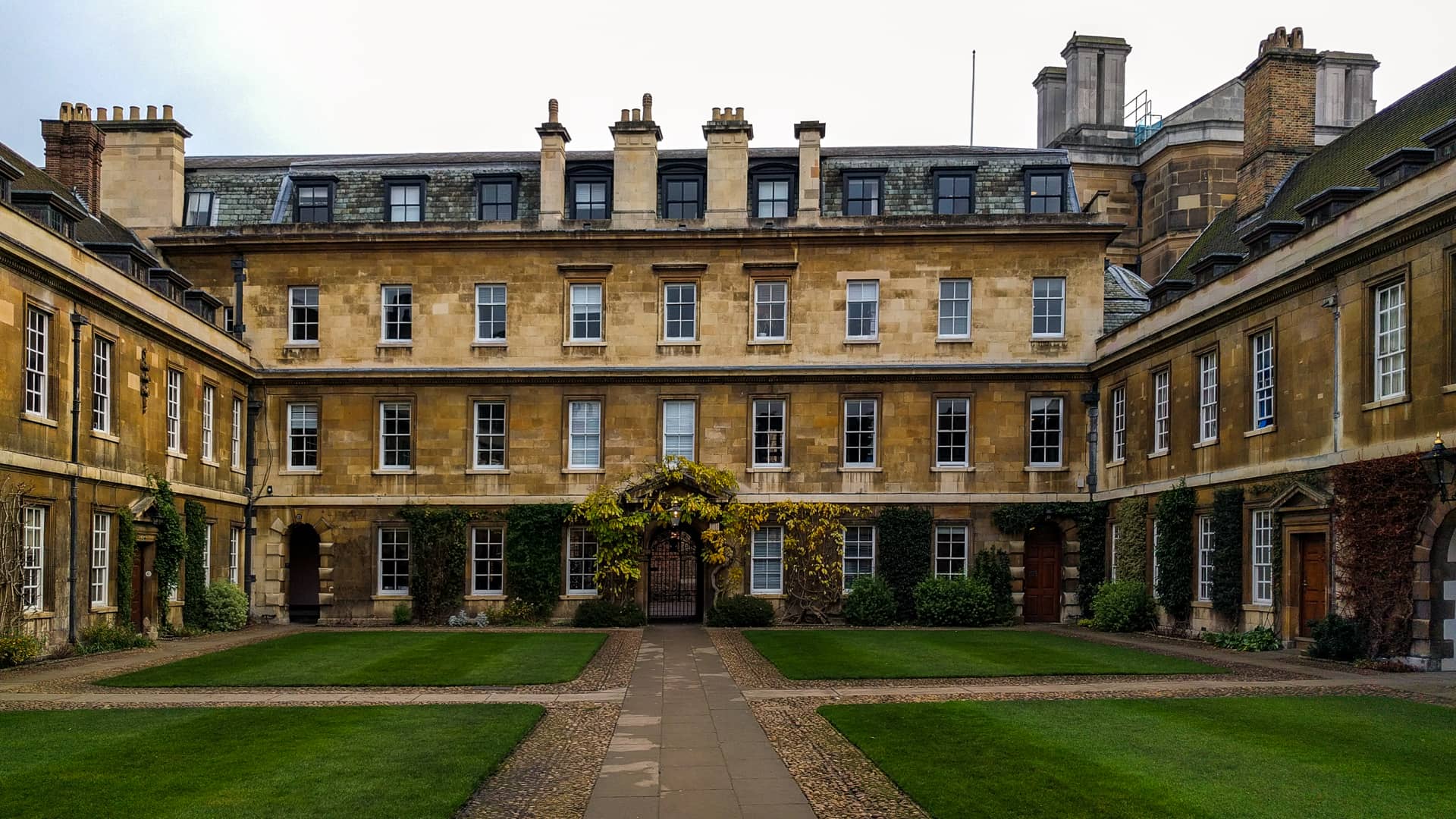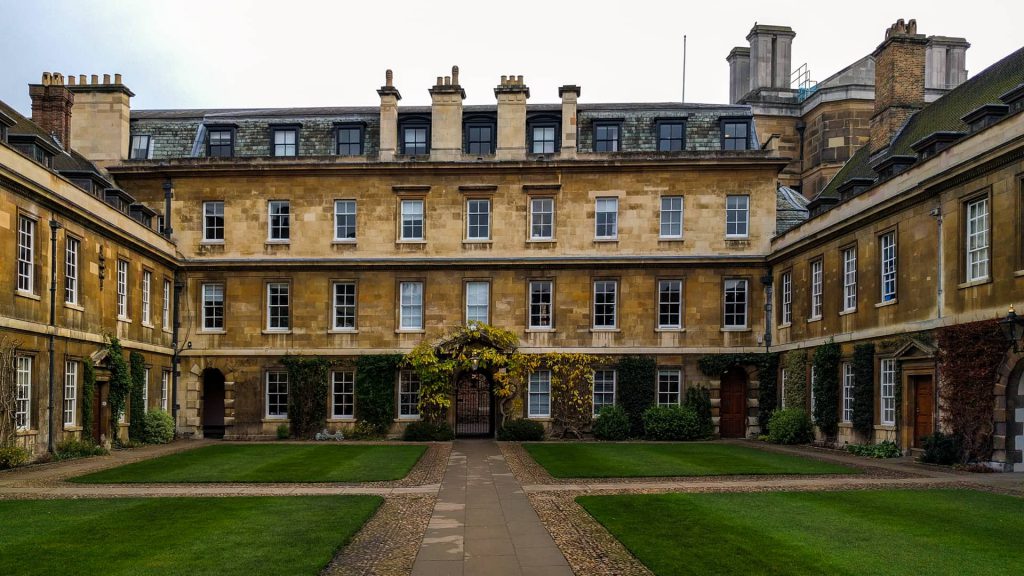 Notable Alumni
Notable alumni of Trinity Hall include some of the most influential thinkers and practitioners from such illustrious fields as science, athletics, mathematics, arts and literature, and politics. Some of the more recognisable names include:
Stephen William Hawking, CBE (theoretical physicist; cosmologist)––Lucasian Professor of Mathematics
Rachel Weisz (BAFTA and Academy Award-winning actor)
Sir Nicholas Hytner (Olivier and Tony Award-winning theatre director)
The Right Honourable David Johnston (former Governor-General of Canada)
Thomas James, MBE (rower; 2x Olympic gold medallist)
Hans Blix (diplomat; former head of the Ministry for Foreign Affairs of Sweden)
Marshall McLuhan (philosopher; media theorist)
The Right Honourable Stanley Bruce (1st Viscount of Melbourne; former Prime Minister of Australia)
Magnus Linklater, CBE (journalist; former newspaper editor)
John Boynton Priestly (novelist; playwright)
Andrew Marr (journalist; television presenter)
Emma Pooley (cyclist; Olympic silver medallist)
Find out more about Trinity Hall at their official website.
Sister College
Trinity Hall has two sister colleges, both part of Oxford University. These are All Souls College, founded in 1438 and University College, one of the oldest colleges in Oxford, founded in 1249.