Wolfson College is a constituent college of the University of Cambridge, located in the south-west of Cambridge city centre, near the University Library.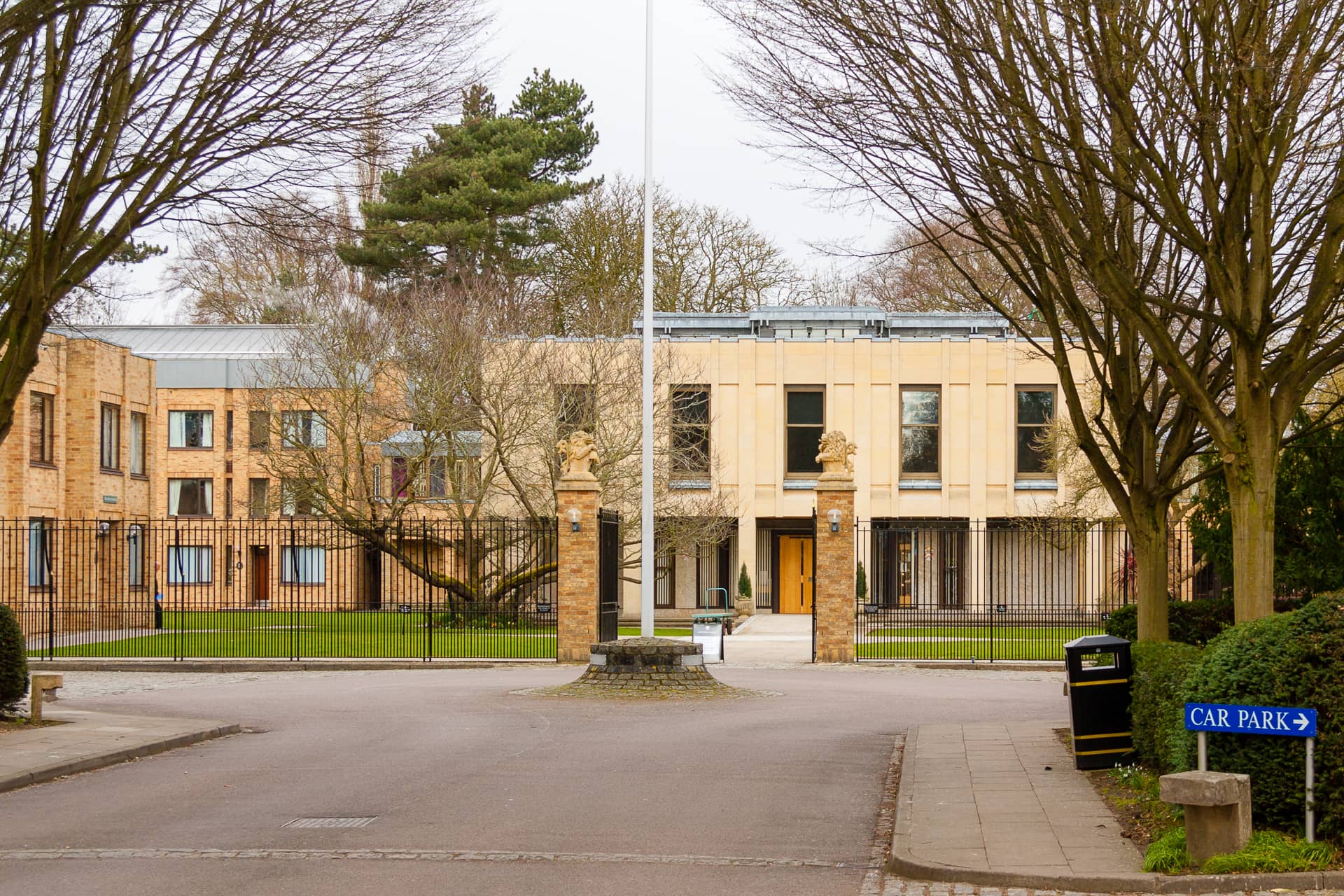 It was founded in 1965, as University College, with just 6 postgraduates to accommodate the significant increase in the number of graduates who went to Cambridge, to participate in research after the Second World War.
Unusually for a Cambridge College, University College was founded by the University of Cambridge itself.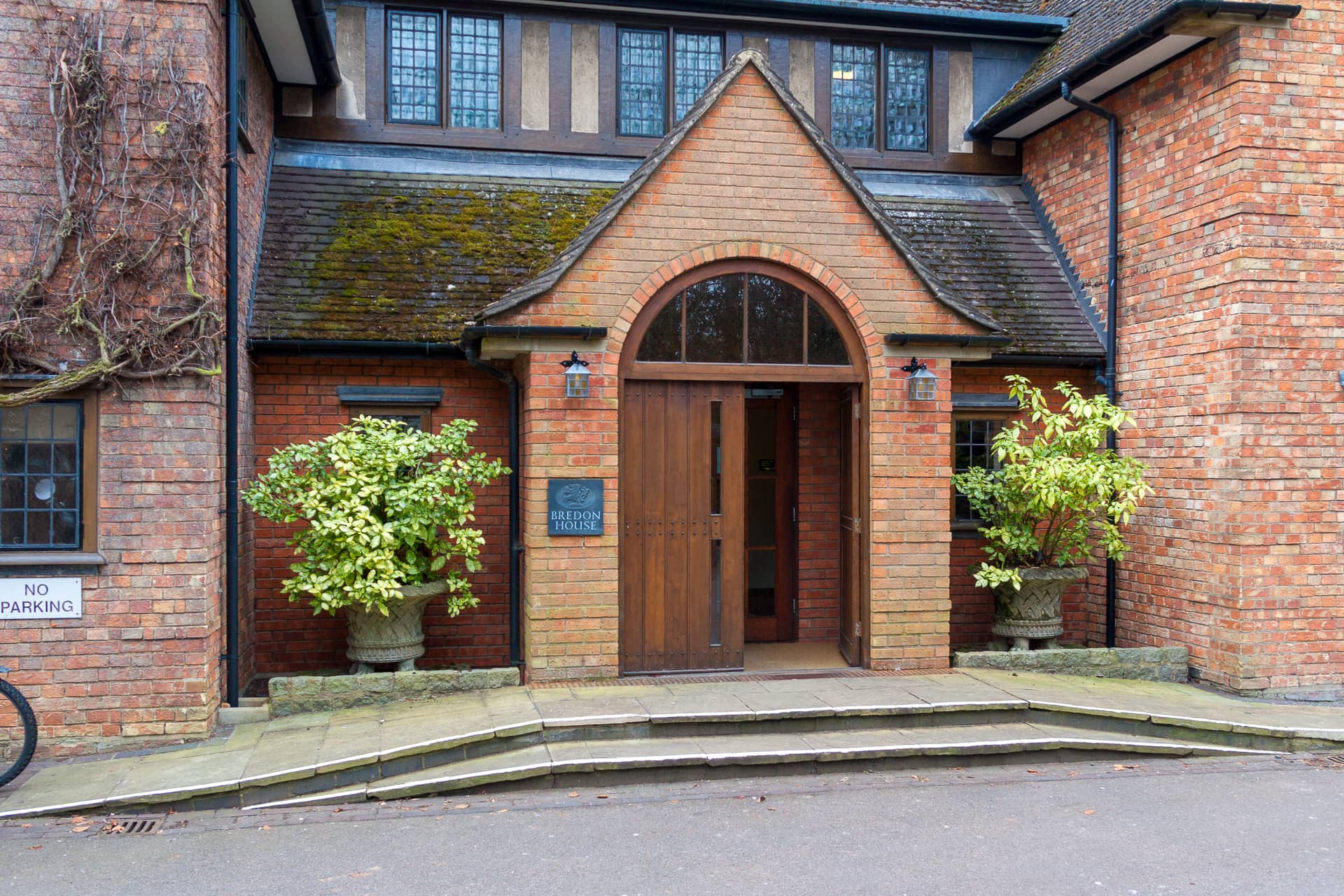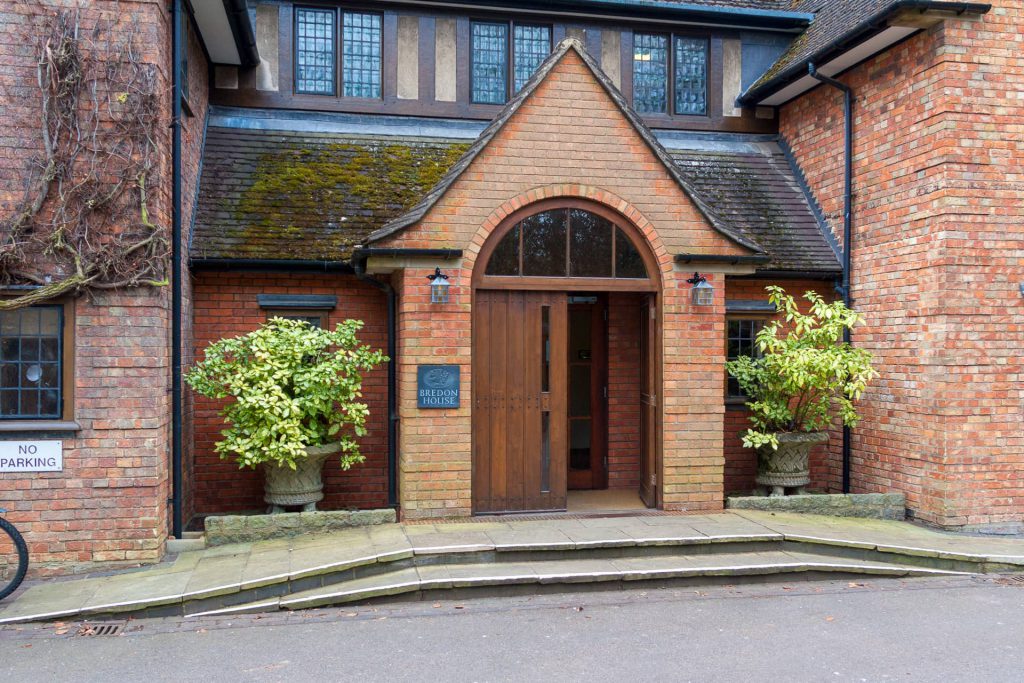 The College was initially based at Bredon house which was donated on his death in 1946 by John Stanley Gardiner, a professor of Zoology at the university from 1909 to 1937. The College then bought further property to expand on its eastern boundary.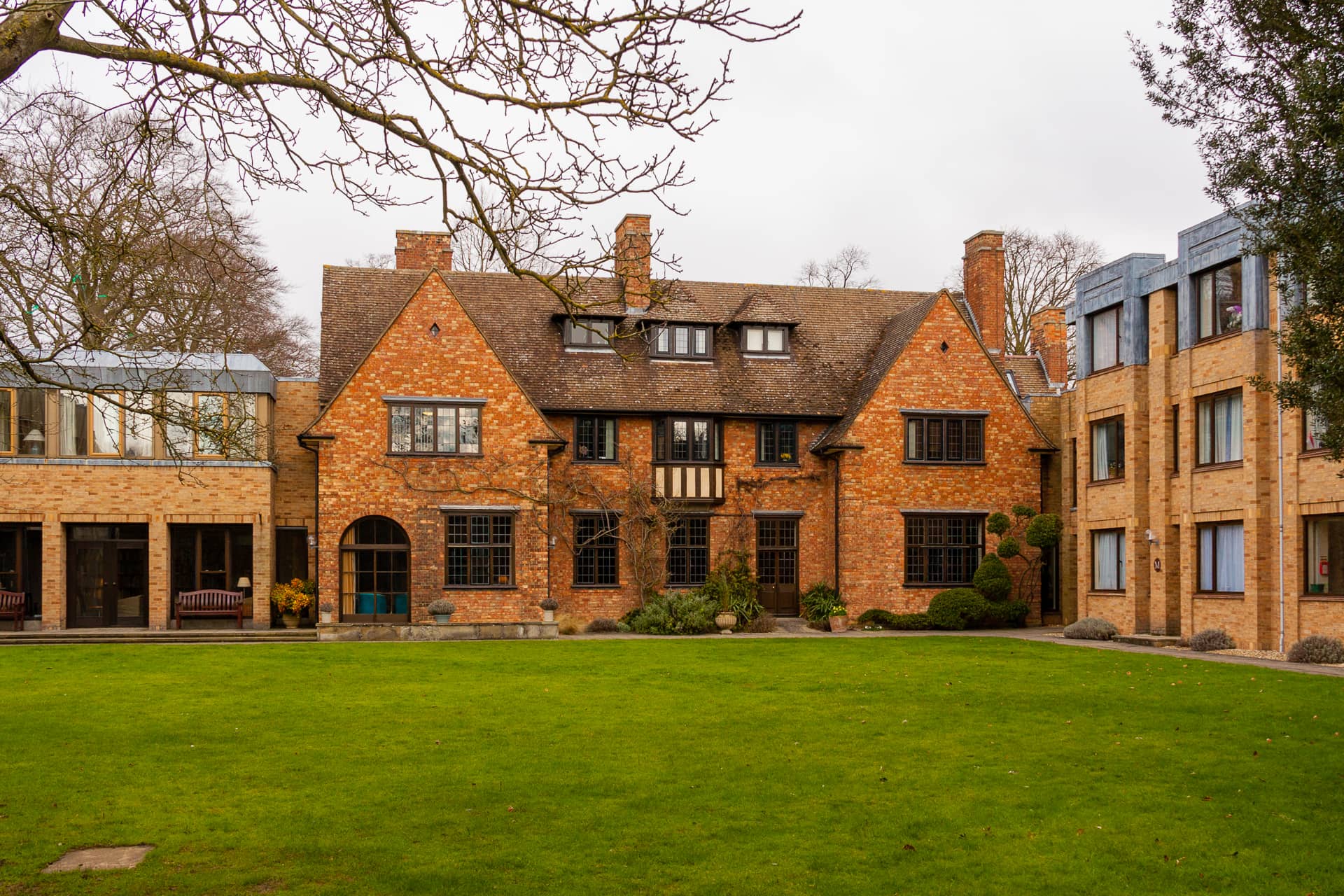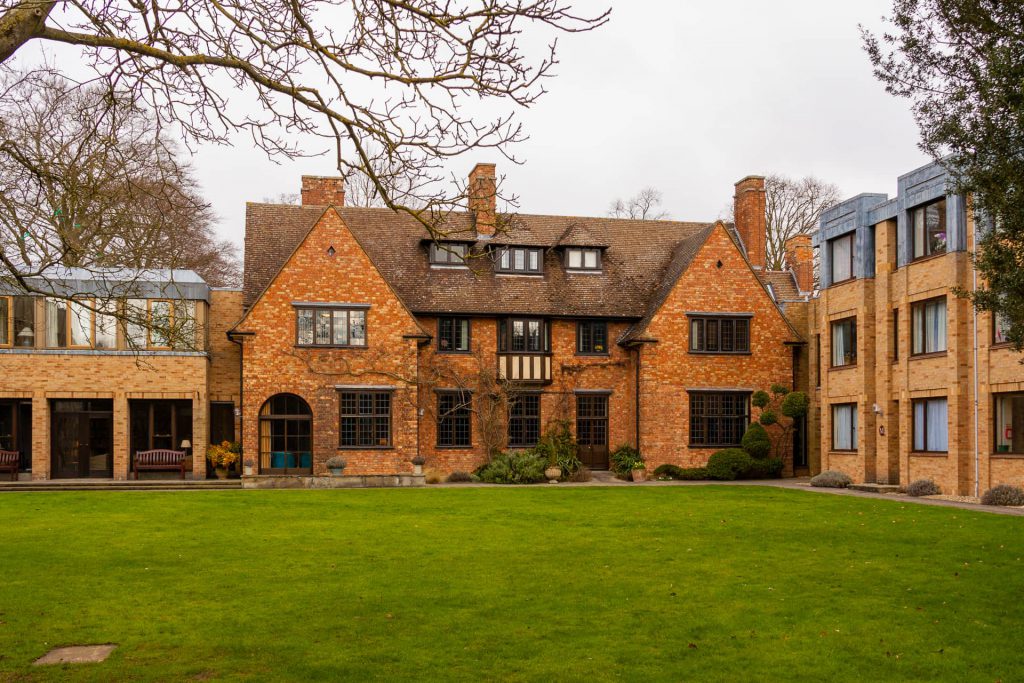 Initially, Wolfson College was opened purely for postgraduate students, like Darwin College and Clare Hall. At the time all undergraduate colleges of the University of Cambridge were single-sex institutions. Wolfson College was one of the first to admit men and women as both students and Fellows.
From the beginning, the College wanted to be a cosmopolitan and egalitarian institution, different from the more traditional Cambridge colleges, with no Senior Combination Room (senior common room) or 'high table' reserved for Fellows at formal dinners. There were also no portraits hung in the Dining Hall.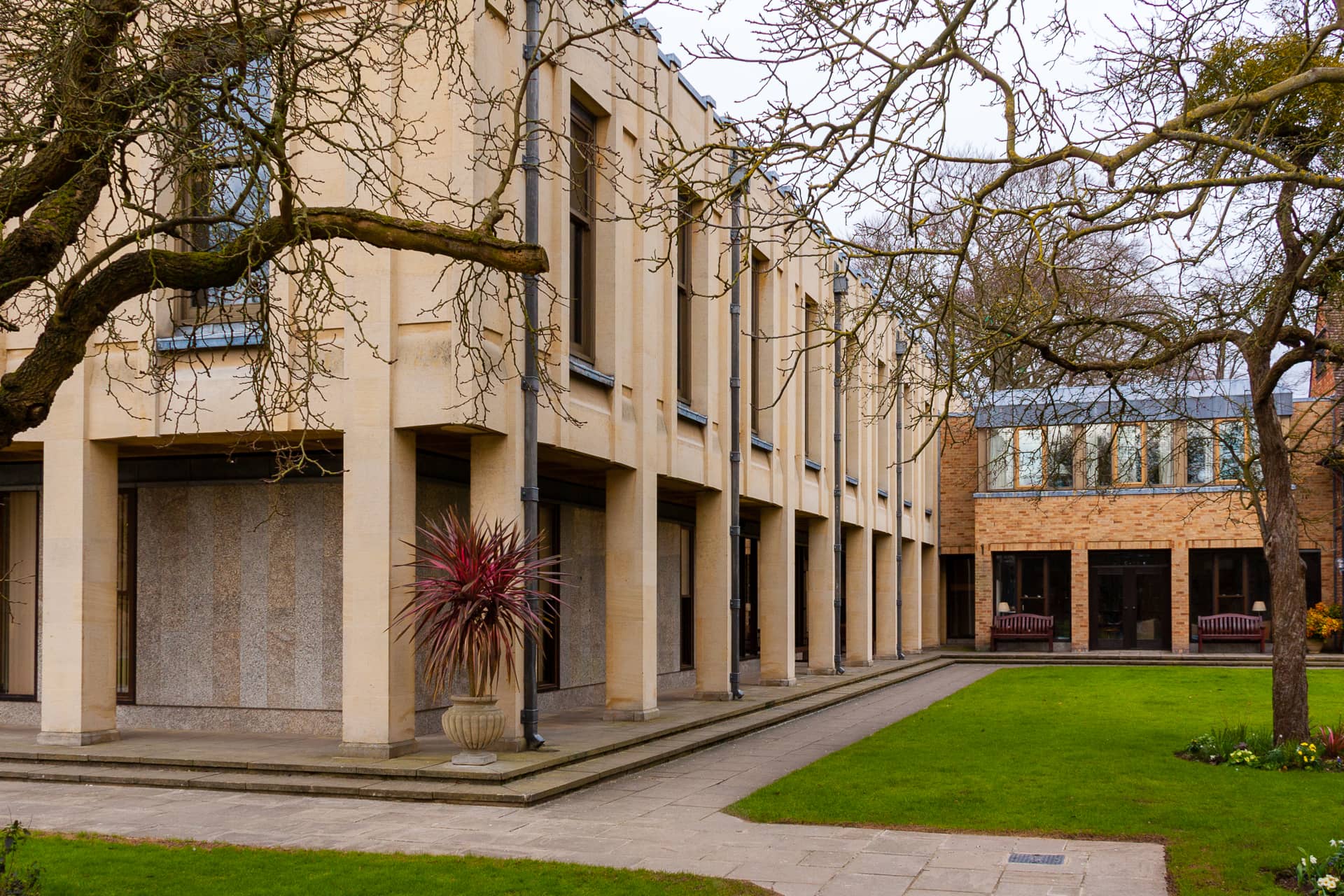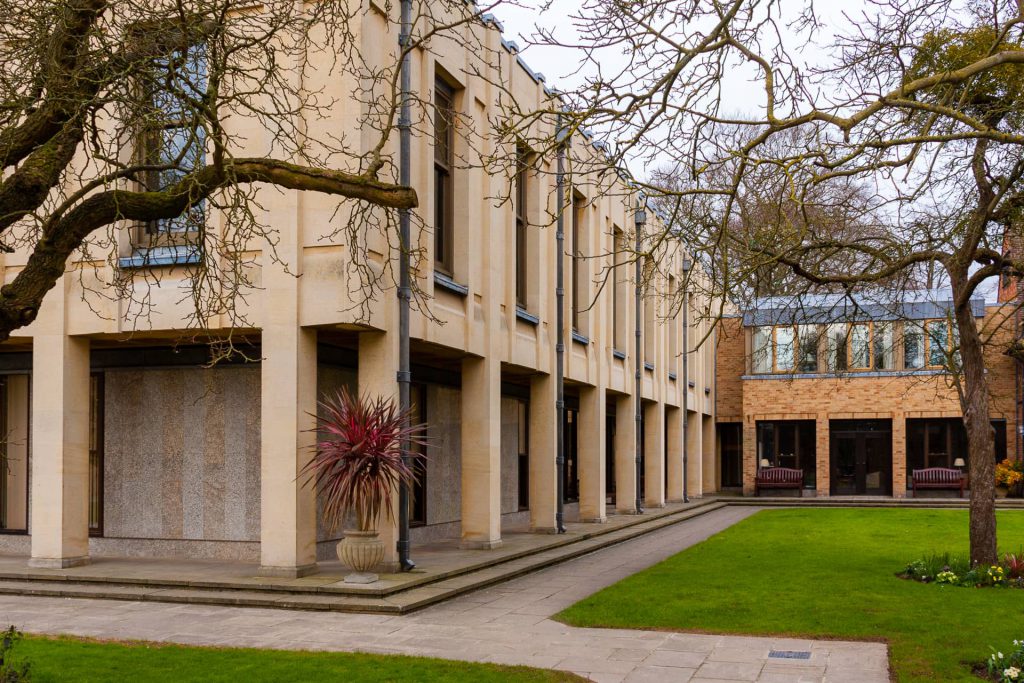 The College was actually re-named and re-founded as Wolfson in 1973, after the Wolfson Foundation agreed to provide capital endowment and helped to fund the construction of buildings around Bredon House and the College's East and West Courts. The new buildings were opened by Queen Elizabeth II and the Duke of Edinburgh in 1977.
Most of Wolfson College's buildings are modern but designed to be similar to those of the University's older colleges. The buildings are grouped around two main courts and the floor of the entrance hall to the main building is made of thin slices of granite taken from the old London Bridge.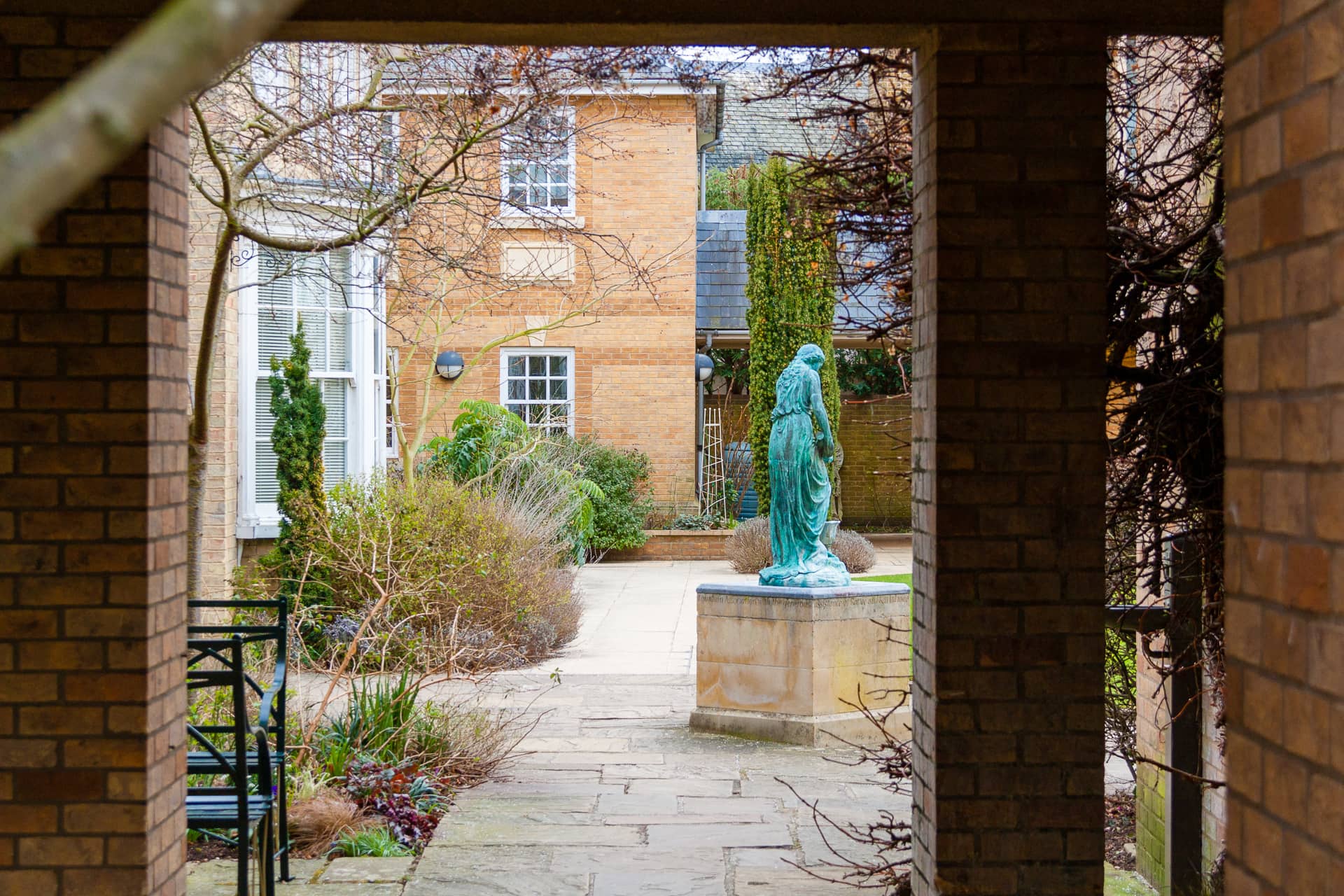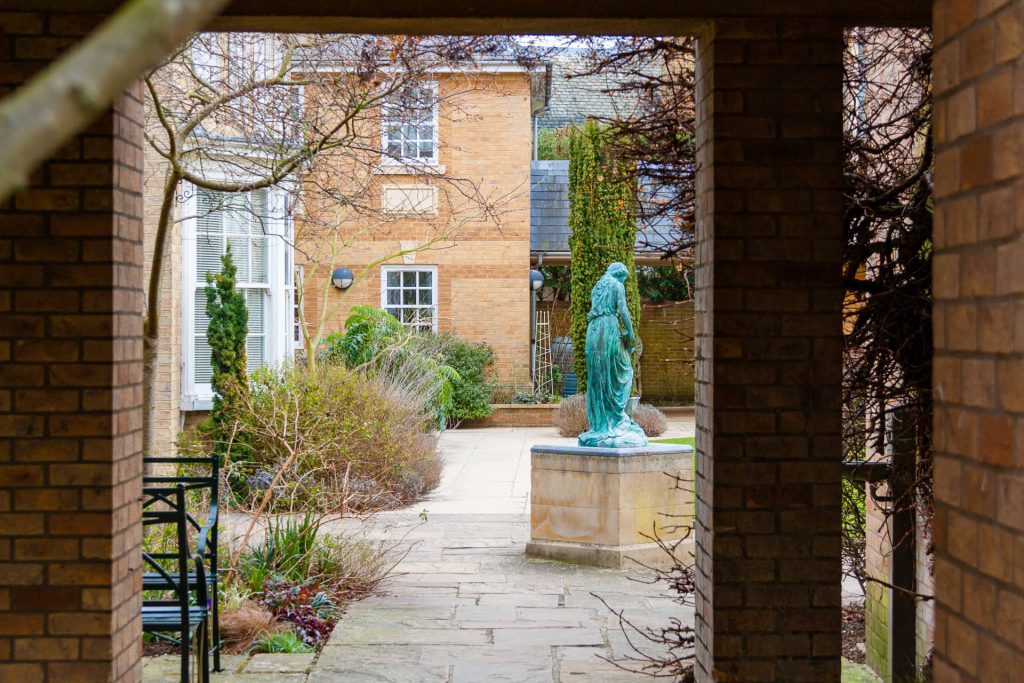 The Wolfson College estate continued to grow in the 1980s when the College bought the house and garden owned by Sir Vivian Fuchs, and Plommer House was left in Dr. Hugh Plommer's will. Dr. Plommer was a founding Fellow of the College.
Today, Wolfson College also admits 'mature' undergraduates (21 years and over), and the ethos of both Fellows and students having access to all facilities and eating together continues, with students attending from over 70 countries.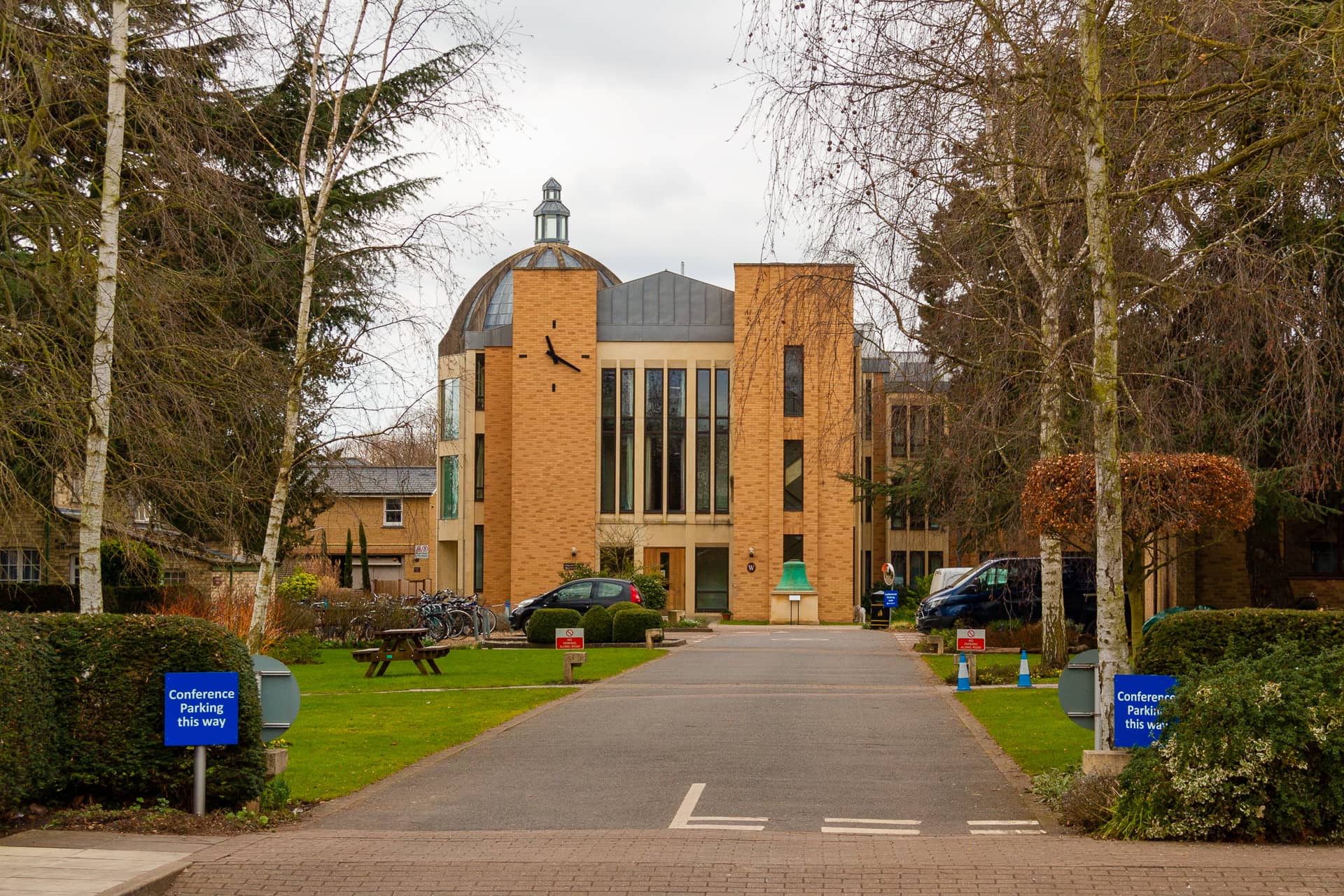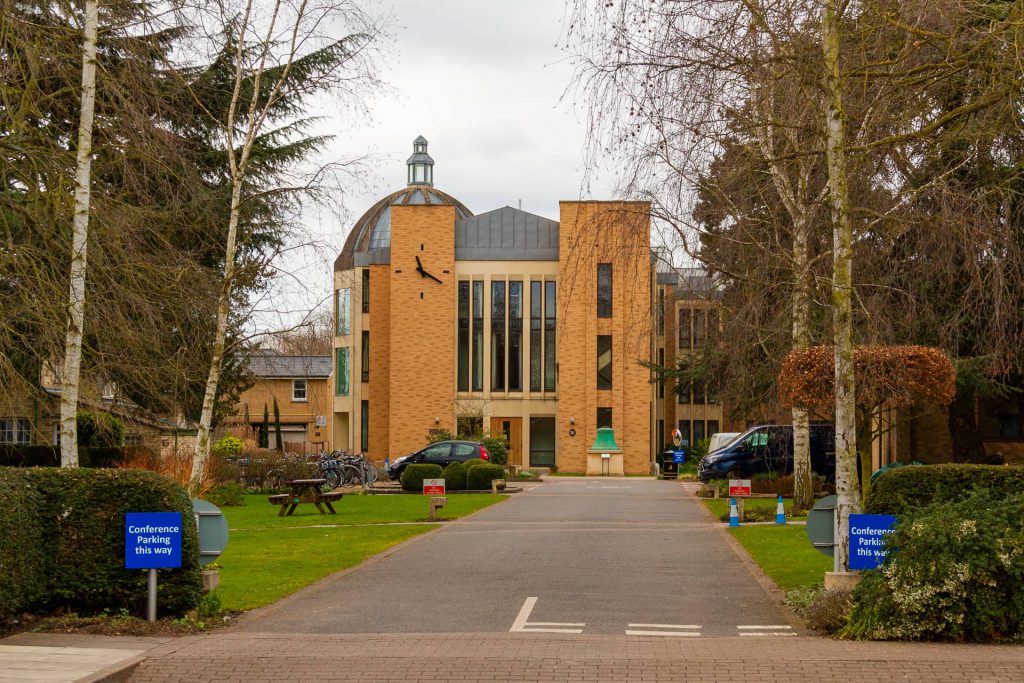 The Governing Body comprises all the Fellows of the College and has the power to amend the Statutes, subject to the approval of the University and the Privy Council, and to make Ordinances.
Accommodation
Staying at Wolfson College allows students to enjoy a full social and academic college life.
There are 409 units of student accommodation. 390 rooms for single use and a mix of large rooms and flats for couples. Five family flats accommodate up to two adults and two children.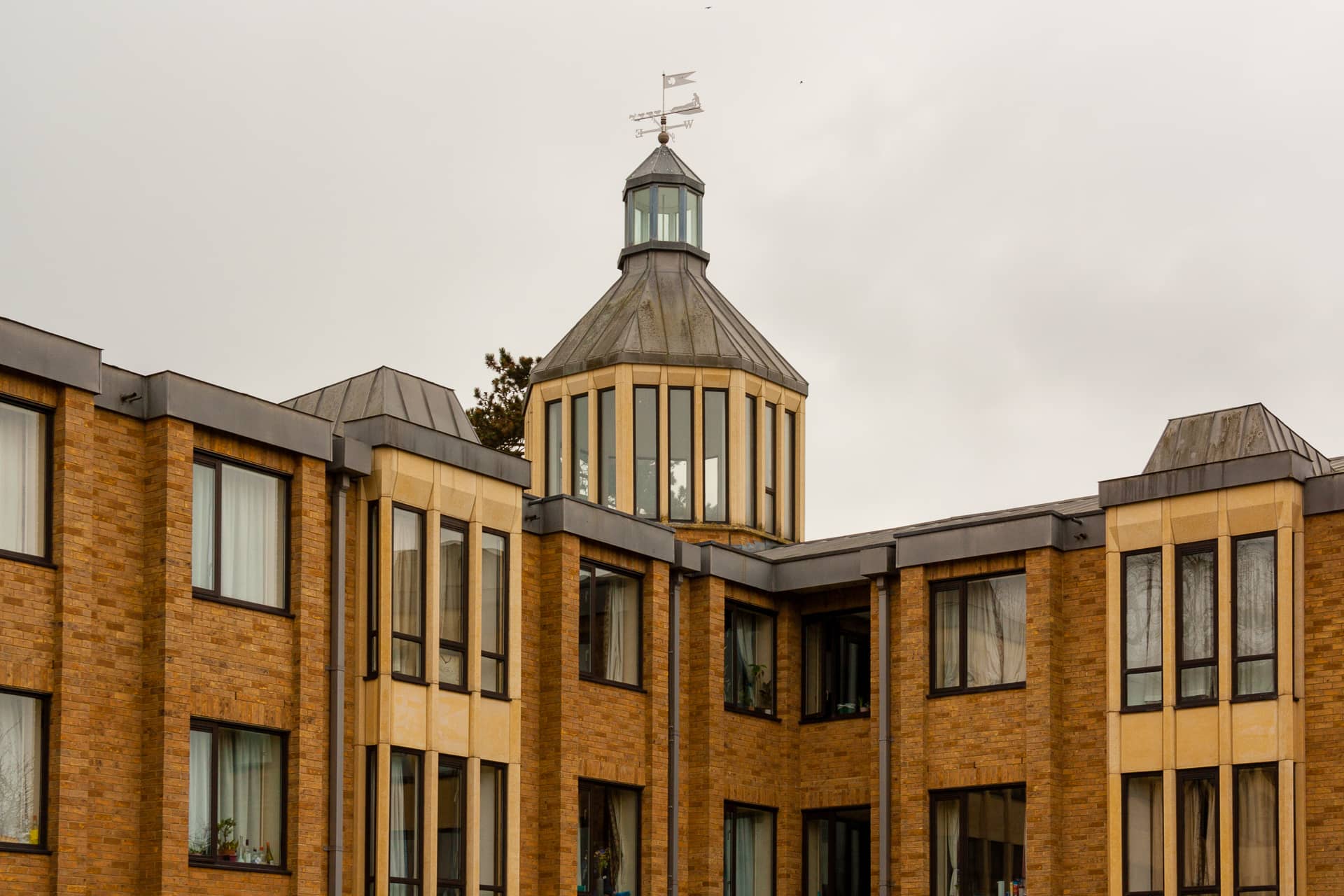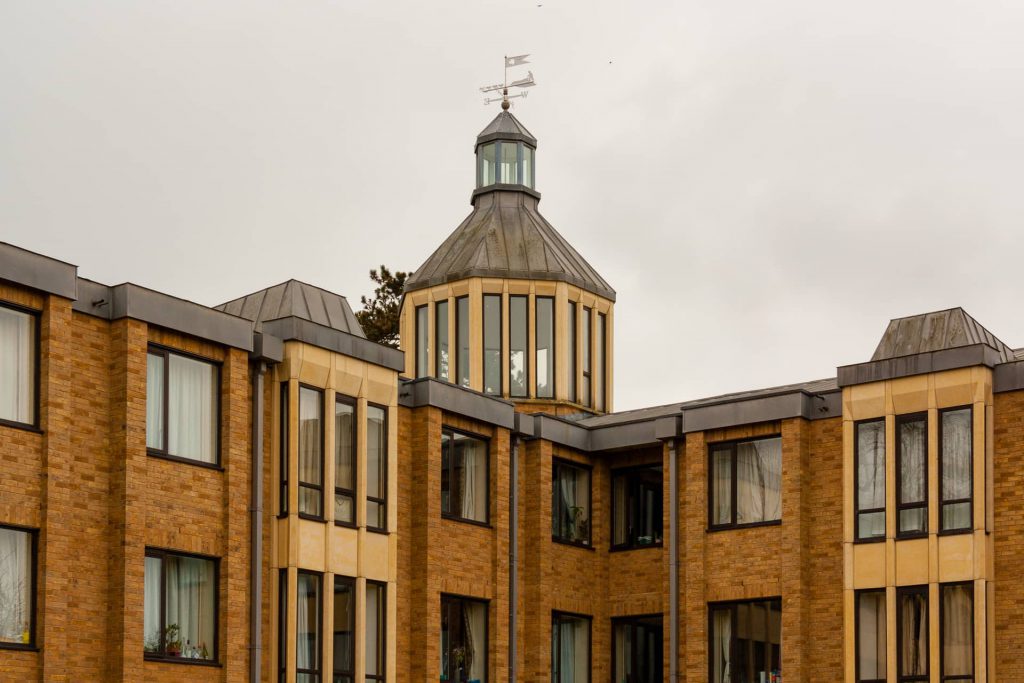 Uniquely, Wolfson offers PhD students up to three years in College accommodation while undergraduates can live on site for the entire duration of their course. Some post-graduates split their entitlement across the duration of their course so they can live in Wolfson College during their final year.
Allocation each year is prioritised for continuing students who want to remain or those who want to move into College accommodation. New students are then invited to apply and allocation continues until the College accommodation is full.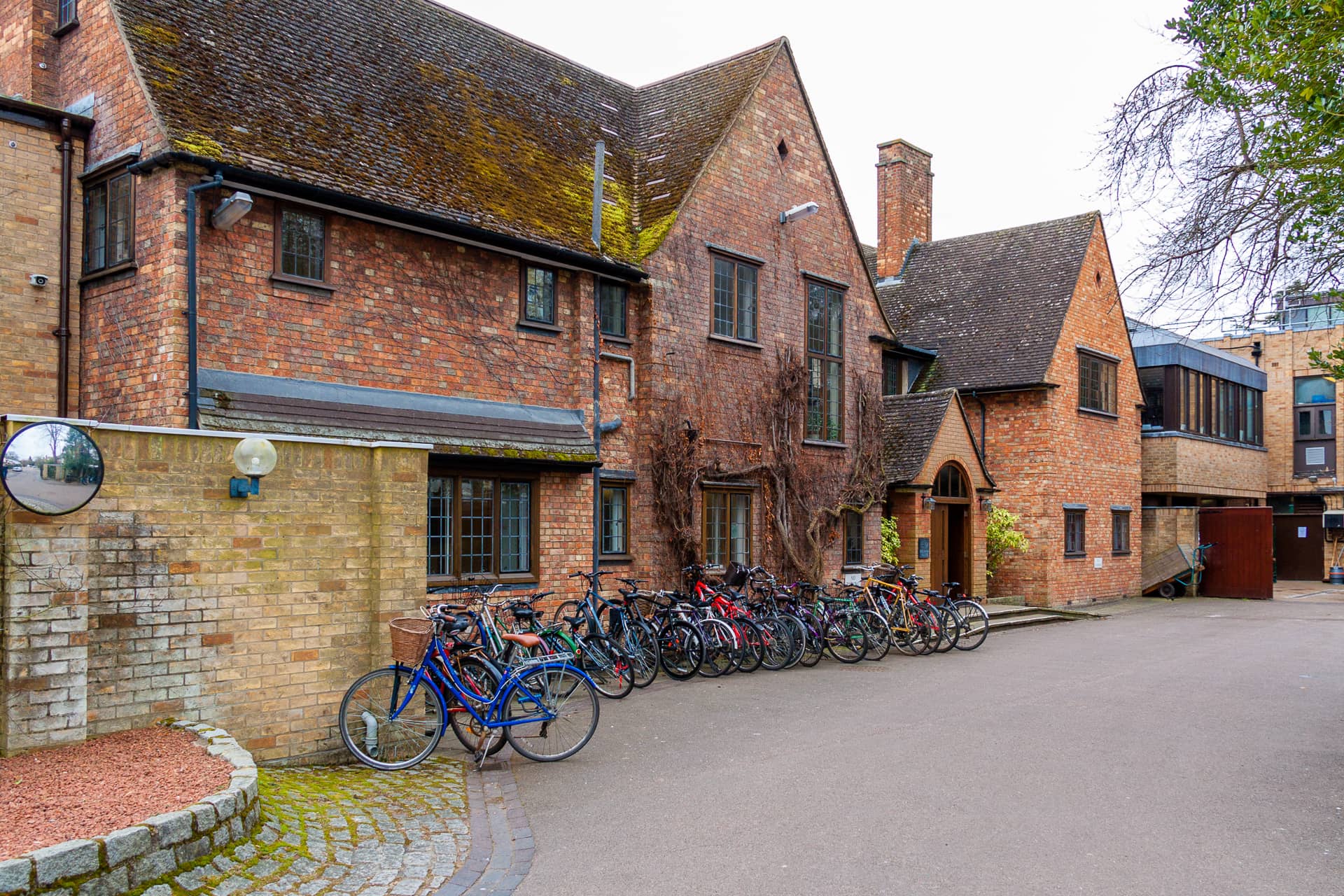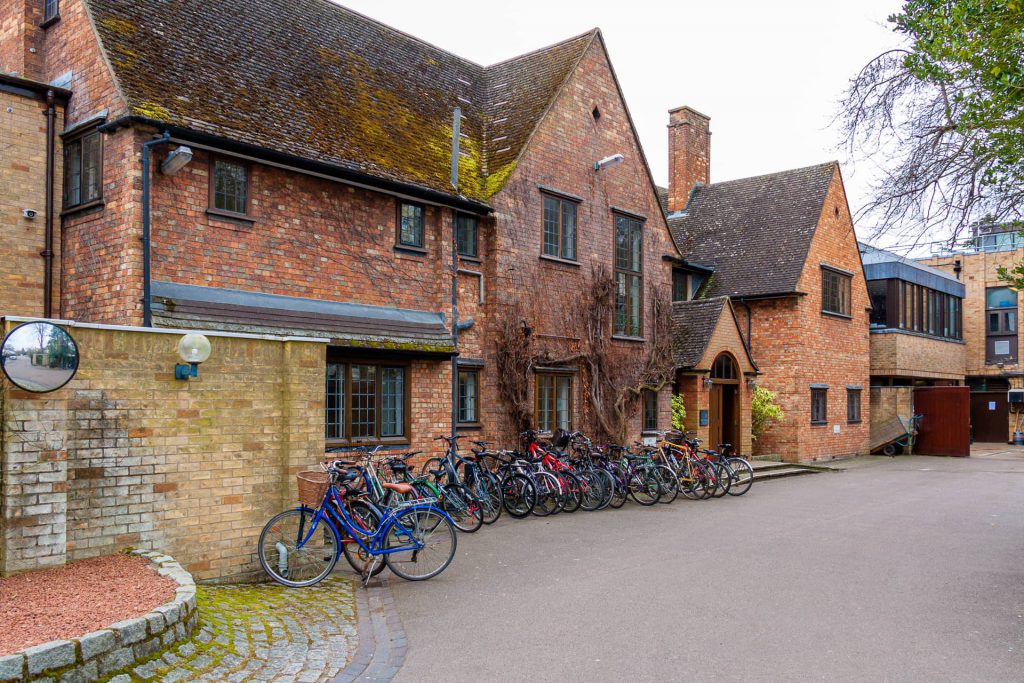 Wolfson aims to allocate rooms according to student requests but it isn't normally possible to change rooms during the academic year. Any such requests would need to be made in exceptional circumstances and have the support of your tutor.
Couples and families are encouraged to apply early to have a better chance of getting their larger accommodation. All College rents are inclusive of utilities, insurances, cleaning, consumables, and computer network access.
The Lee Seng Tee Library (Lee Library)
Opened in 1984, the library at Wolfson College was a gift from Mr. Lee Seng Tee of Singapore, a major benefactor of the College. It was designed by architects Brewer, Smith and Brewer.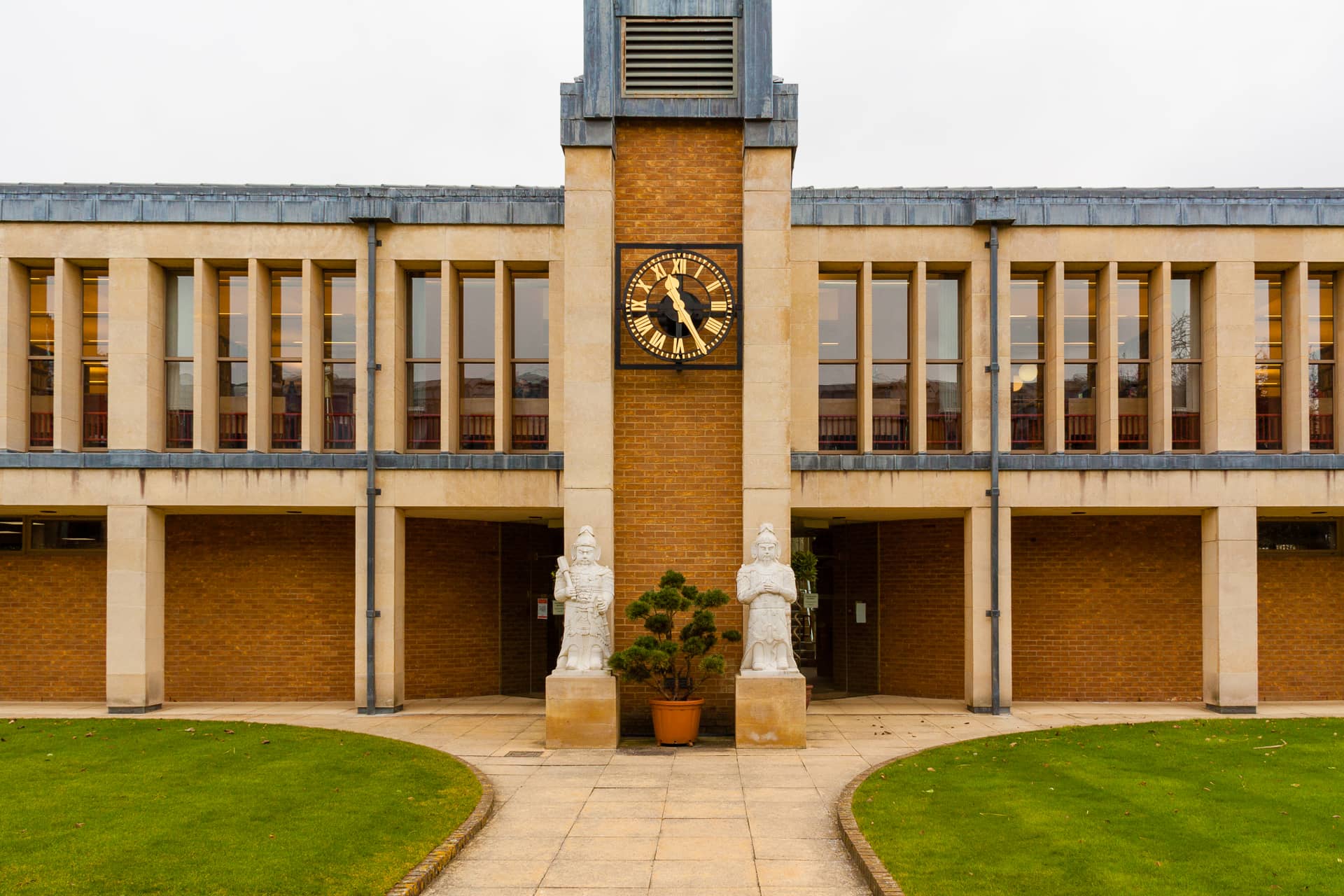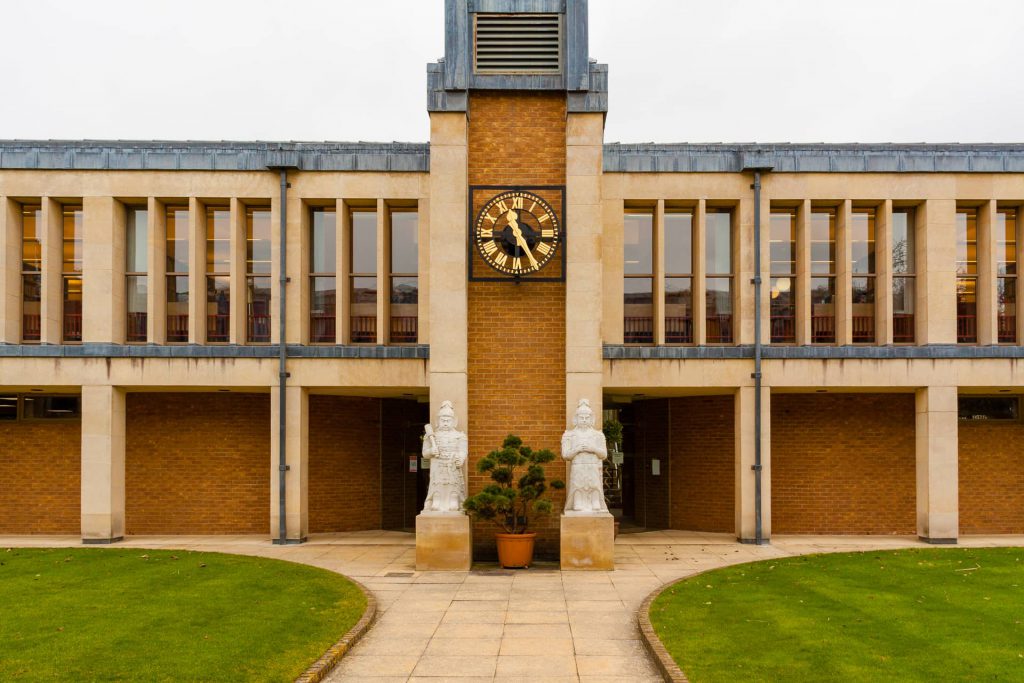 On the ground floor foyer is a scale model of the armillary sphere on the roof of the Peking Observatory. In the basement is a bookbinder's press with distinctive triskelion levers which was used at a Cambridge bookbindery until 1982. On the first floor is a bust of Tan Sri Dr. Lee Kong Chian, the father of Wolfson's benefactor.
Music Tradition At Wolfson College
Wolfson helps students and visitors develop music literacy skills and music appreciation through membership of the College Choir and offers a wide range of concerts across the year.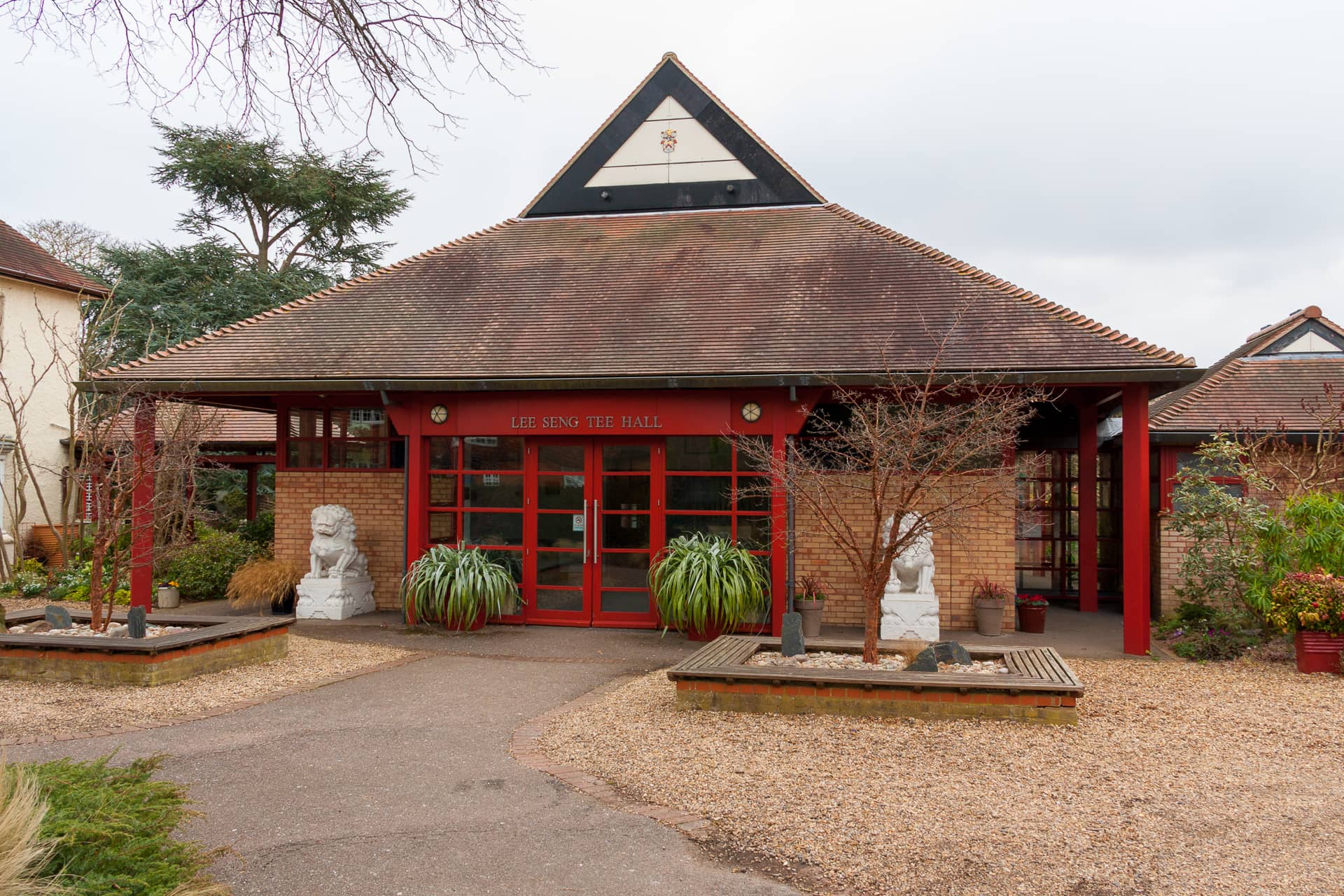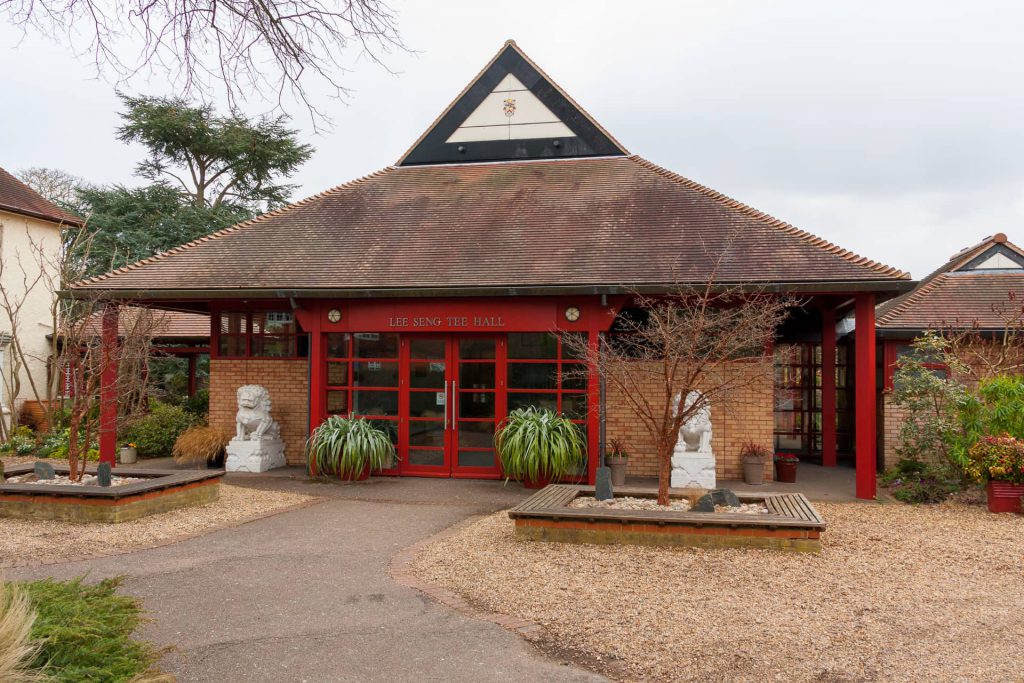 The Lunchtime Concert Series is held on Saturdays and showcases musical talent from across the University.
Major choral concerts are produced at the end of both Michaelmas and Lent terms which feature the College Choir, talented Wolfson soloists, and ensembles
Music & Madeira professional concerts following some Formal Halls
Occasional Early Music recitals
An end-of-year concert, The Mary Bevan Recital, given by winners of the Cambridge University Musical Society Concerto competition
Music scholarships are available for talented accompanists and singers.
Facilities
Wolfson College has a gym, tennis court, and several exercise classes including yoga and pilates.
The cafeteria is opened as The Coffee Bar in the day serving coffee, pastries, sandwiches, and salads.
In the evening the cafeteria is run as The Bar by the student's association WCSA
For practical issues, there is an IT team, maintenance staff, and facilities for post and packages.
Wolfson College has a strong musical history and subject to booking conditions and player ability grade, there are several practice rooms with keyboard instruments for students to use including:

A Yamaha grand piano, a Chappell baby grand piano, and a Steinway grand piano
Chamber Organ
Harpsichord
Notable Alumni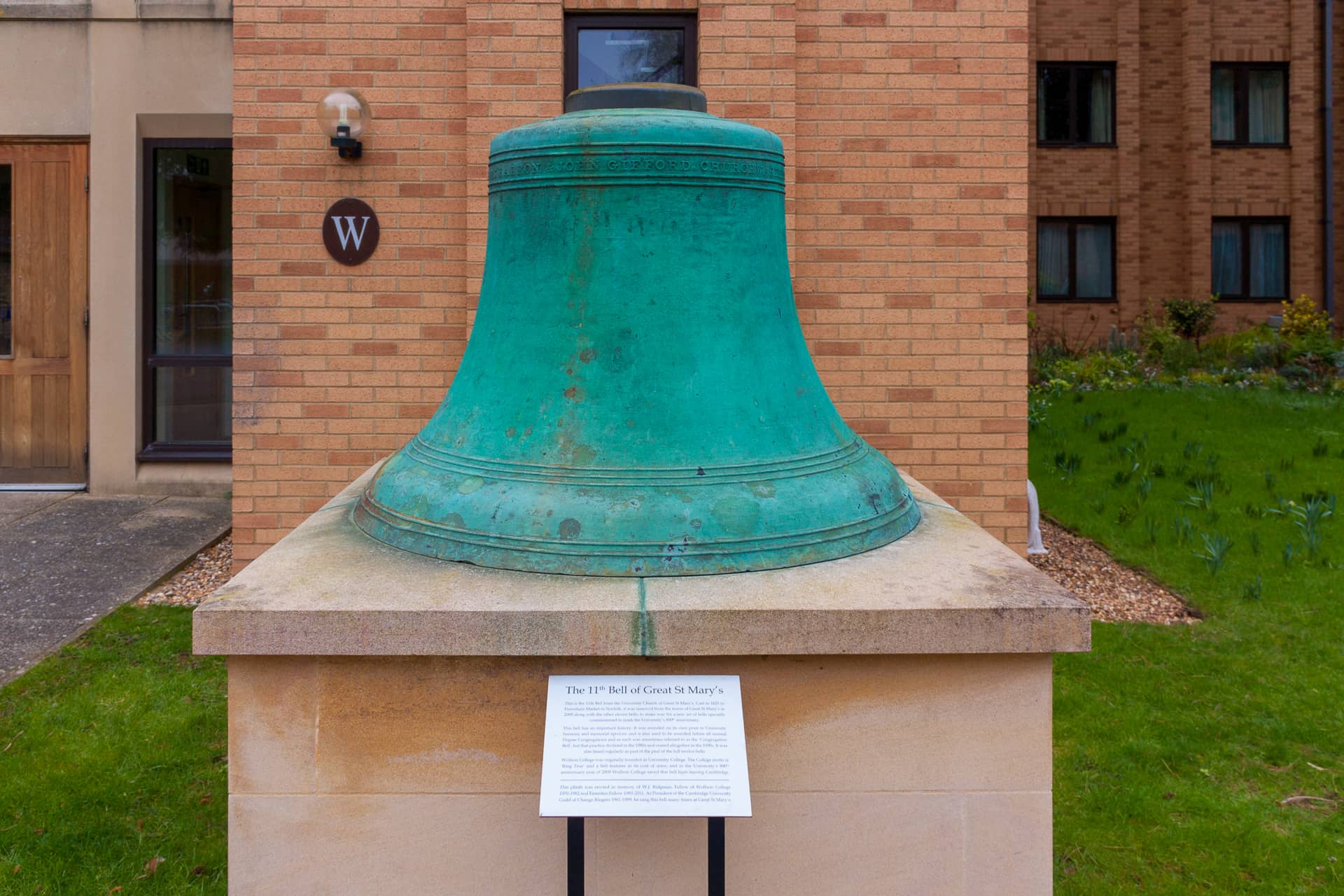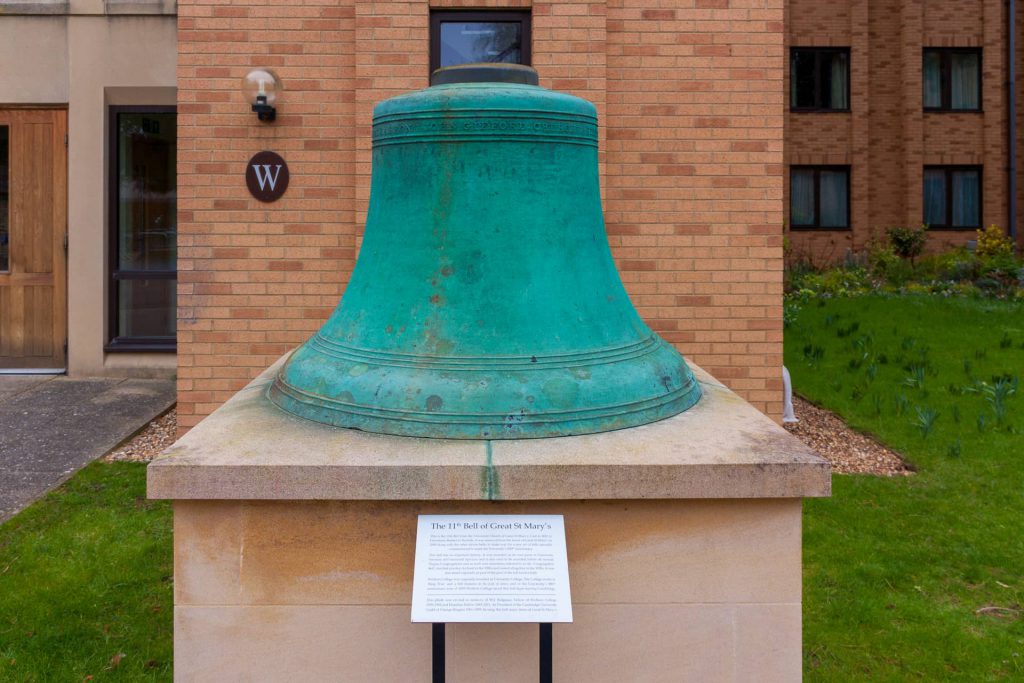 Sister College
Wolfson's sister college is St Antony's College, Oxford, a postgraduate college, founded in 1950.