College Origins
Robinson College is the youngest and one of the newest colleges in the University of Cambridge.
The College was founded in 1977 by way of a significant donation (around £15 – 17 million) by the entrepreneur and philanthropist, Sir David Robinson, and formally opened by Her Majesty the Queen on 29 May, 1981.
Despite its adherence to many of the university's stately traditions––notably, Formal Hall––Robinson is also known to eschew others, earning an unofficial designation as one of the more relaxed and modern colleges in Cambridge.
Perhaps owing to the redolent lawns and landscapes, Robinson students are permitted to walk on the grass in College gardens, among other less formal conventions.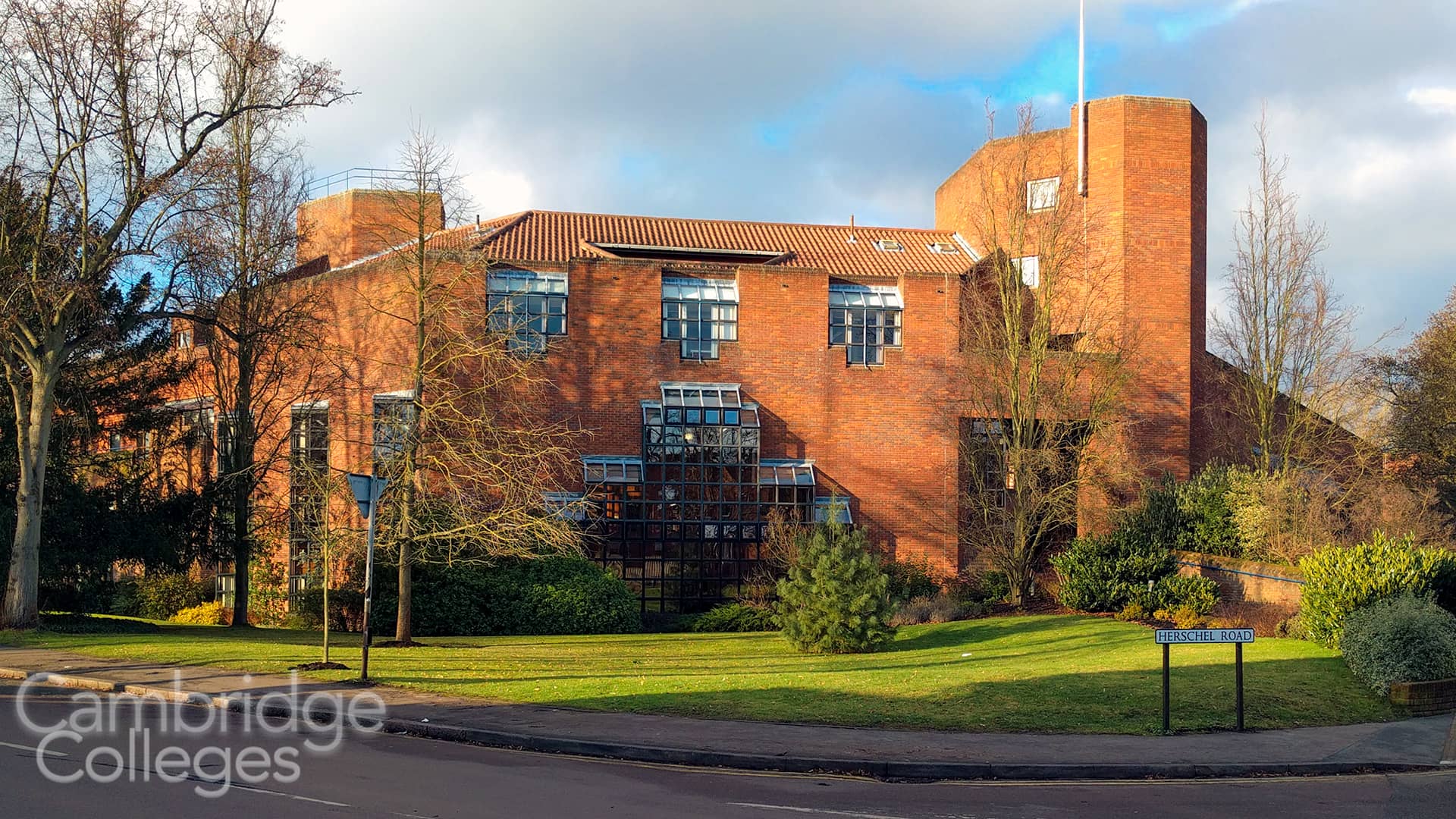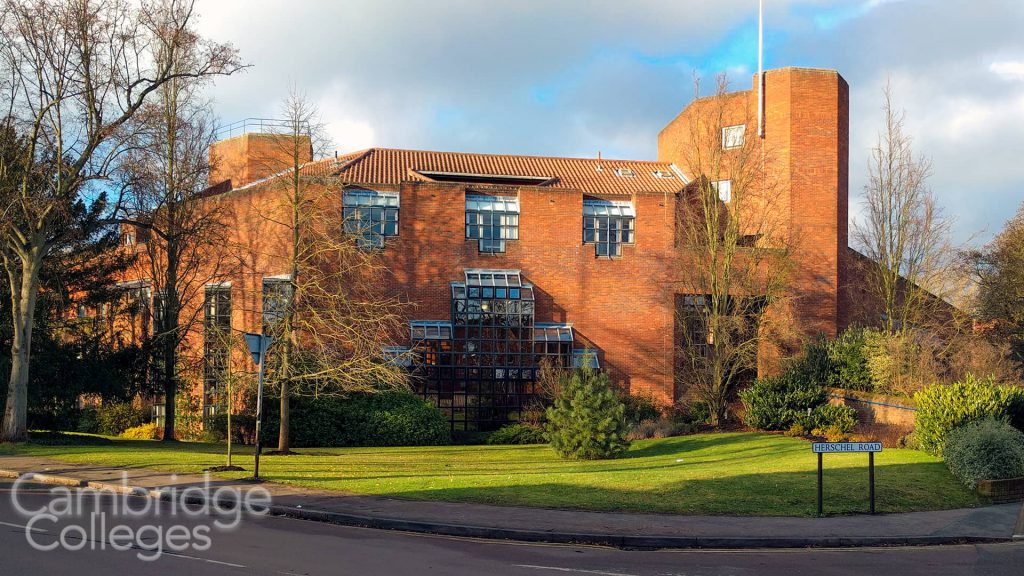 Location
Robinson College stands a mere ten-minute walk west of the bustling city centre, nestled behind the University Library and within sight of the arts faculties on the University's Sidgwick Site and the equally impressive science buildings in West Cambridge.
Robinson College is flanked by Grange Road the east, and Sylvester Road to the west. The main entrance at Front Court is accessible by south-lying Herschel Road at Grange.
Robinson grounds and gardens
Centred around a large tranquil lake and complementary gardens, the site of Robinson College offers a resplendent milieu for students and visitors. Undergraduates are housed within the main block, as are facilities such as its chapel, conference pavilions and library.
Structures with esteemed, late 19th-century provenance are also featured throughout the stately grounds and have since been converted for college use, serving as supplementary housing blocks.
Notable buildings within this environment include the multi-functional Crausaz Wordsworth Building, the open-aired Maria Björnson Theatre, and Thorneycreek House and Cottage––built in 1895.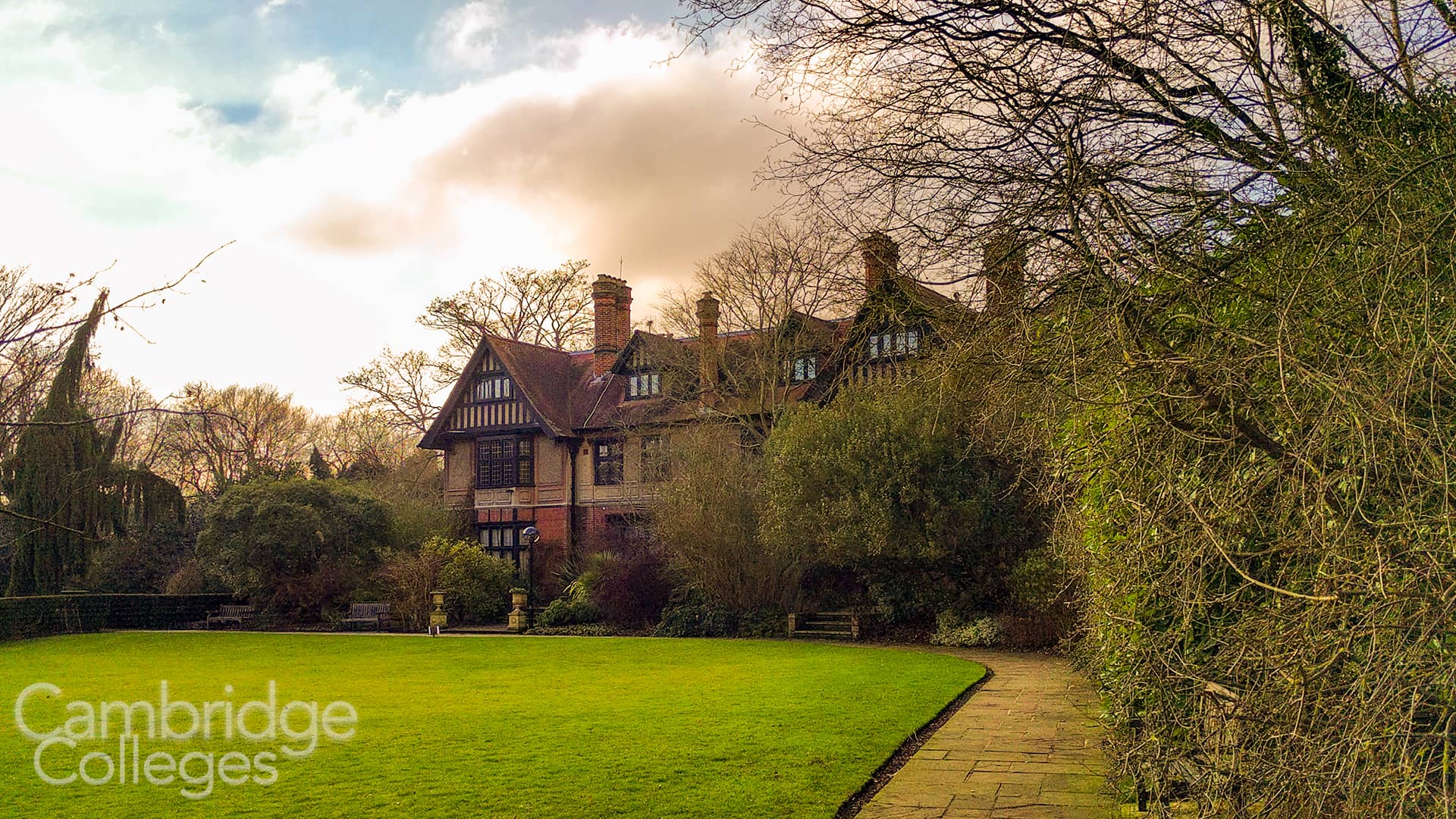 One of the most picturesque sites on the University campus, primarily due to the emphasis on historical events and horticultural appreciation, Robinson College comprises more than 5 hectares (almost 13 acres) of remarkable architecture and bucolic parcels of recreational land.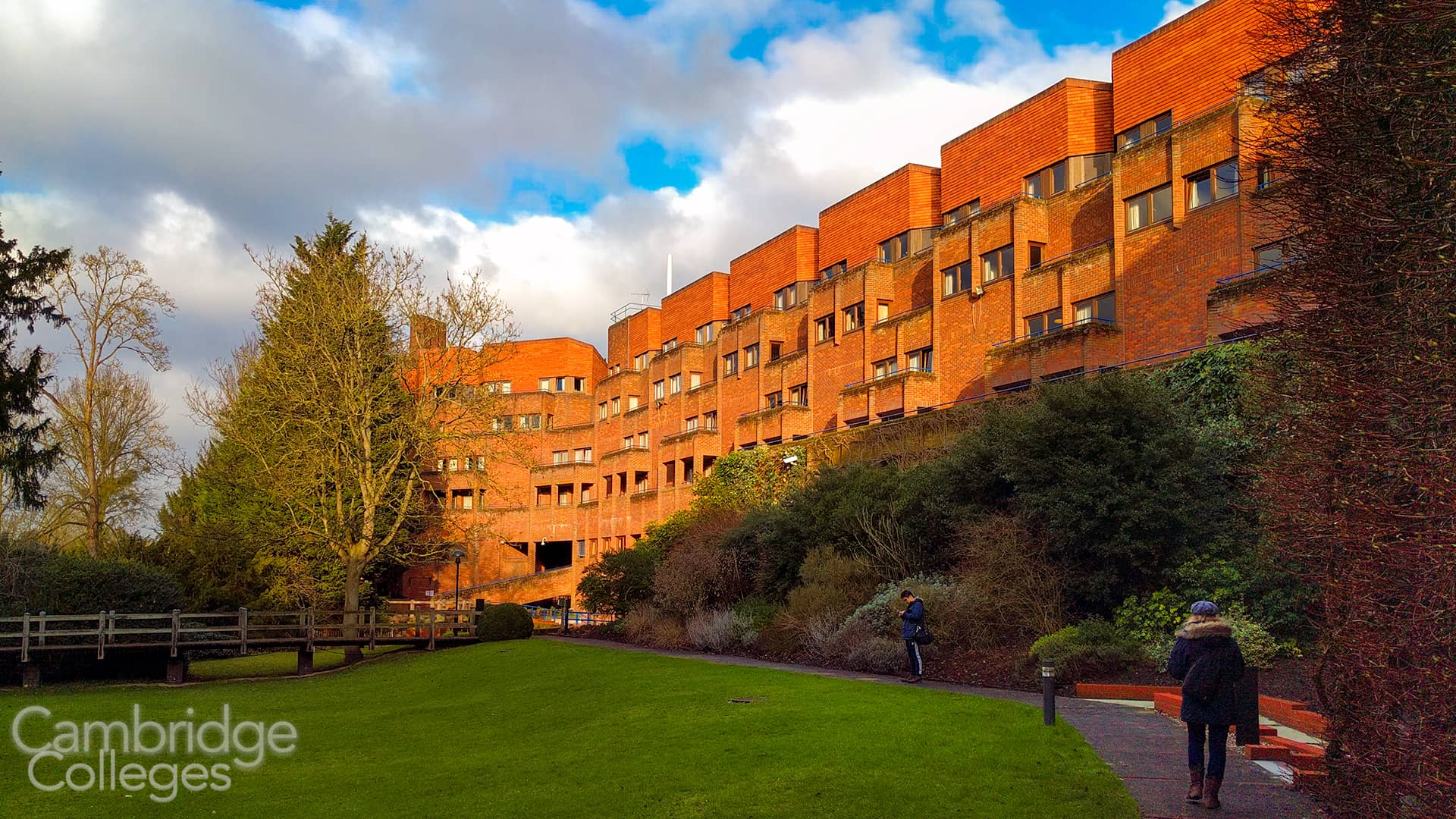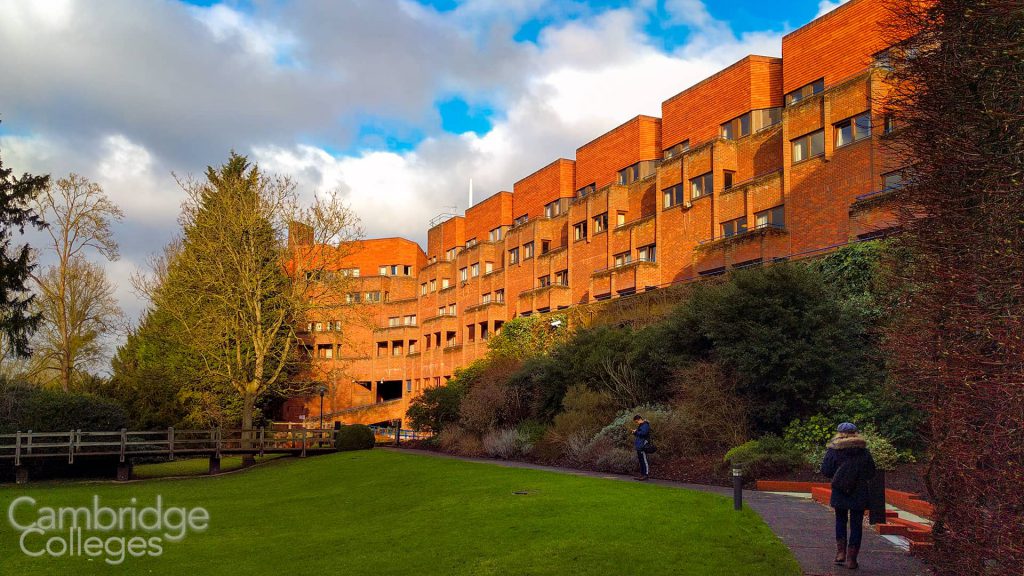 The College Gardens feature a synthesis of 10 pre-existing gardens, many of which date back to late Victorian and Early Edwardian times. These plots and are crossed by the historic Bin Brook stream, known for having once supplied water to the Medieval Hospital of St John (now nearby St John's College).
Ample seating, including benches and tables, feature throughout campus for students to use during summer months while taking in the scenic surroundings.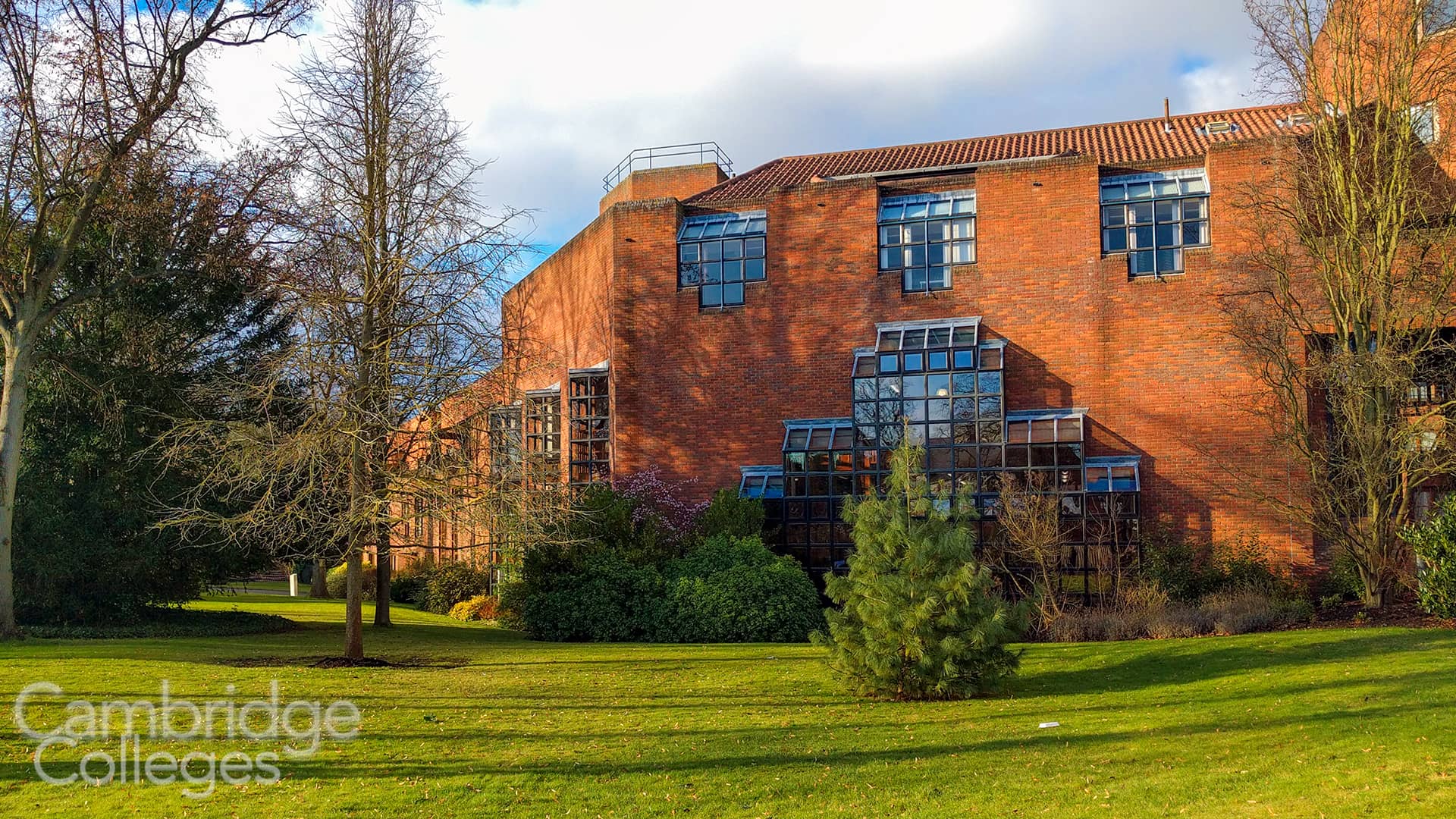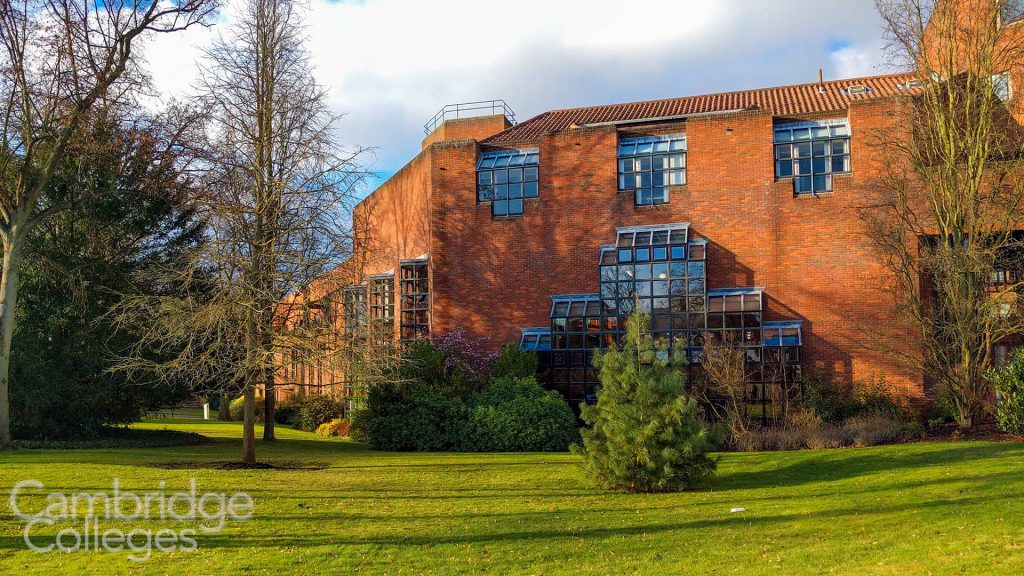 Designed by the Scottish architectural firm Gillespie, Kidd & Coia, Robinson College's main buildings are distinctive for the use of handmade red bricks in their construction––so much so, in fact, that the structures have been included in The Daily Telegraph's list of the "Most Inspiring Buildings in Britain".
Robinson's chapel is renowned for its meticulously detailed craftsmanship, including stained-glass windows designed by John Piper, and the rare feature of a Frobenius organ.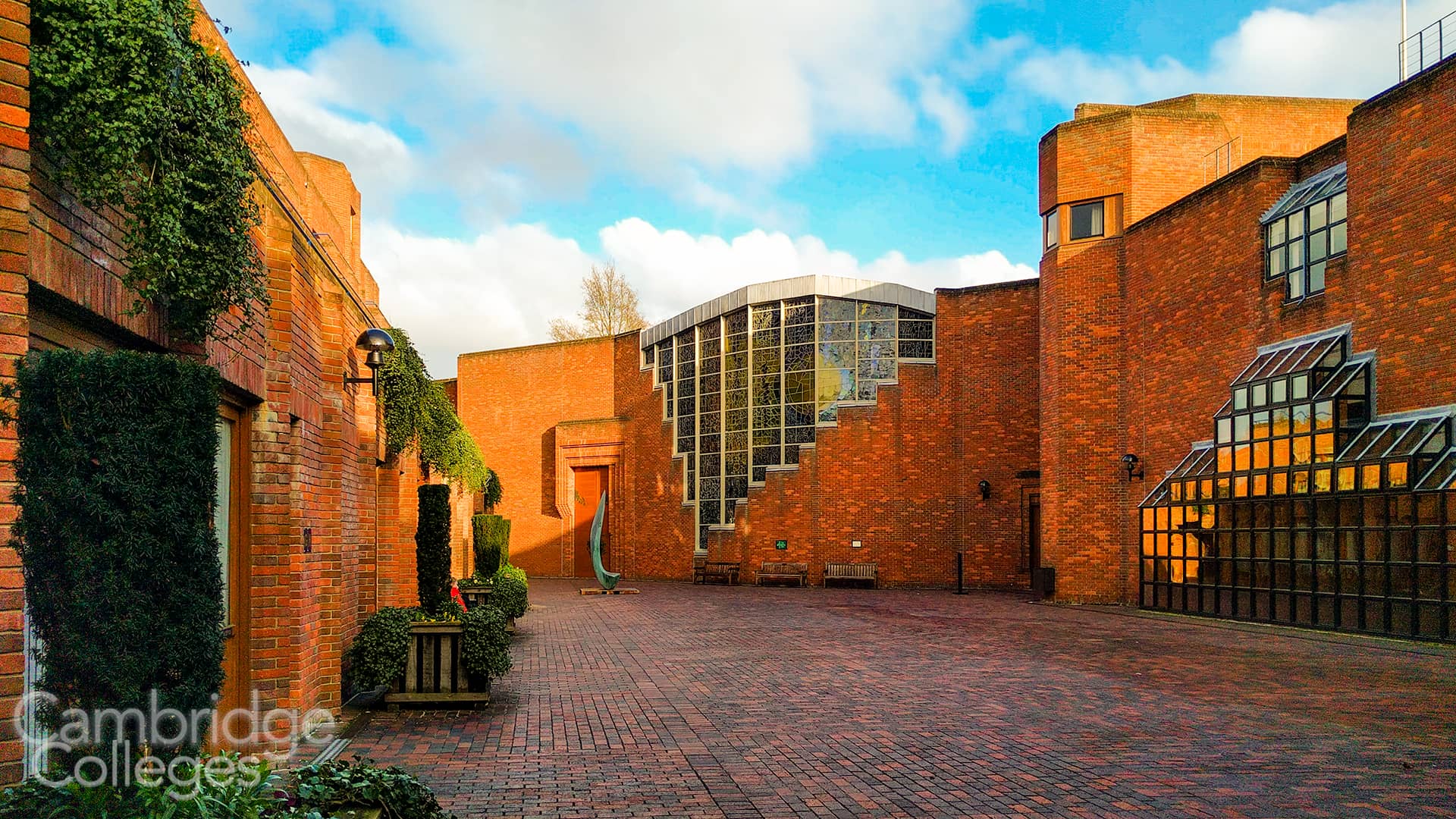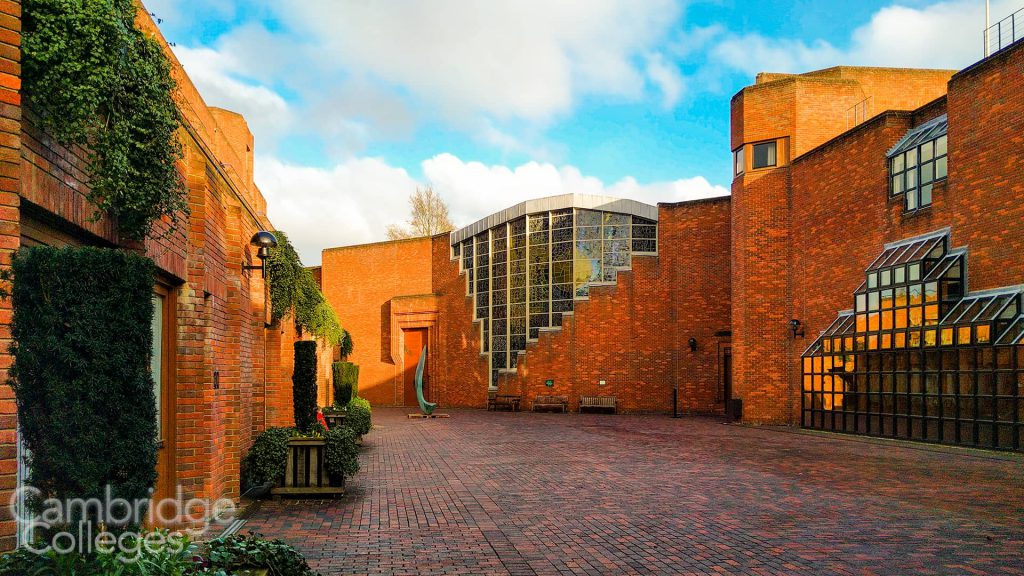 An expansive, oak-panelled dining hall provides seating for 300 during formal events, while Robinson College Library (open 24 hours for Robinson students), exquisitely designed using panels of ornate woodworking, was awarded the Carpenter's Award in 1981 after its opening.
Artwork
Fine art is a key component of many of Robinson's interior halls. As such, it is only fitting that the grounds be equally adorned with visual flourishes that complement the natural landscape. In 2008, three particular artworks were incorporated into the College courts and gardens, offering students and visitors a mindful frame for contemplative walks.
Conversing Figures
Nestled in the centre of the college's gardens, across the central Bin Brook stream, stands these dual sculptures. Created by Christophe Gordon-Brown, "Conversing Figures" is a solemn work featuring paired marble designs that abut the riparian landscape and can be espied by eagle-eyed revellers out for a stroll.
Finback
The most recent addition, "Finback", a bronze patina sculpture by UK artist, Ben Barrell, sits prominently within Front Court, offering first-time visitors a stunning focal point upon arrival.
Sailing into the Future
Perched along the lake waters on the edge of Thorneycreek lawn sits "Sailing into the Future", an impressive, stainless steel creation by renowned Dutch sculptor, Philip de Koning.
Sport at Robinson
Many students of Robinson College work as hard as they play––and why not? The expansive Queens' College and Robinson College Sports Ground (shared with neighbouring King's and Selwyn Colleges) is less than 1 mile from the main site and provides facilities for field activities including football, rugby, hockey, and cricket.
Access to the University Real Tennis club's court is also available nearby, as is Robinson's own squash courts, located adjacent to the main site.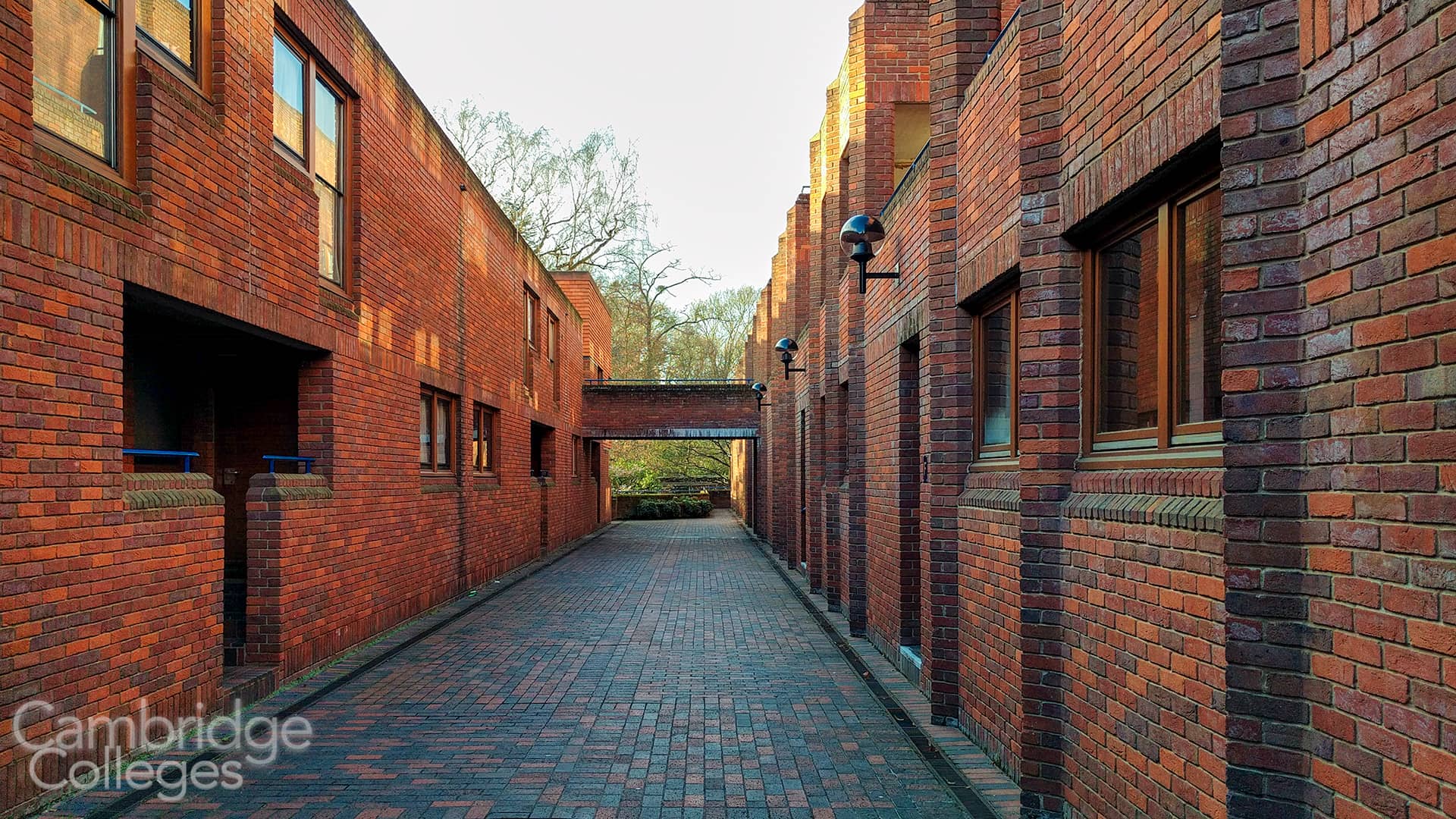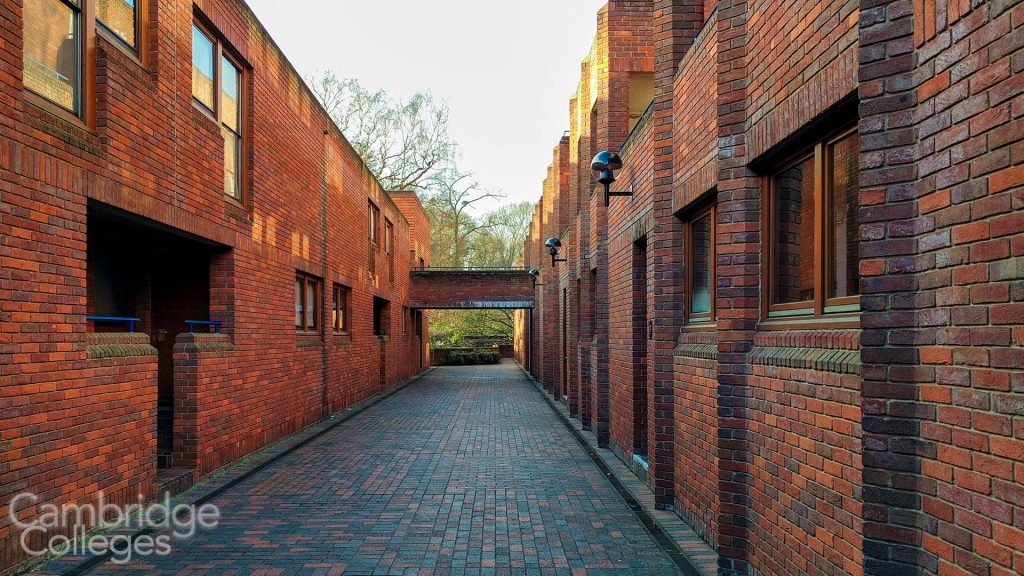 For students interested in the traditional past time of rowing (it is, after all, the most popular sport at Cambridge), Robinson currently co-inhabits the Lady Margaret Boathouse at St. John's College –– a mere 10-minute cycle. The shared facility features a fully equipped gym with free weights and rowing machines.
Training and practice race bumps take place on the nearby River Cam and tend to attract thousands of sports fans and revellers from across the UK.
Robinson College Alumni
Notable alumni of Robinson College include luminaries ranging from illustrious fields as medicine, mathematics, entertainment, and politics. It now has 80 Fellows, and around 380 undergraduate and 300 graduate students. Some of Robinson's more famous names include:
Nick Clegg (former Deputy Prime Minister and MP)
The Honourable Justine Thornton, DBE (barrister and judge of the High Court of England and Wales)
Matt Brittin (Vice President of Google)
Sarah MacDonald (Canadian musician and conductor)
Andy White (poet and musician)
Morwenna Banks (comedian and actor)
Robert Webb (comedian and actor)
Greg Hands (politician and former Chief Secretary of the Treasury)
John Pritchard (Olympic and World Rowing medallist)
Rebecca John (television presenter and journalist)
Robinson College Fellowships have also been bestowed on notables like Athene Donald, DBE, Deputy Head of the Cavendish Laboratory (Department of Physics at the University of Cambridge), and Baroness Julie Smith of Newnham, politician and life peer and member of the House of Lords.
Sister College
Robinson College is paired with St Catherine's College, Oxford. On the face of it, St Catherine's is another young college, established in 1962. However it traces its routes back to 1868.